Immediate clearance procedure to be provided
Economy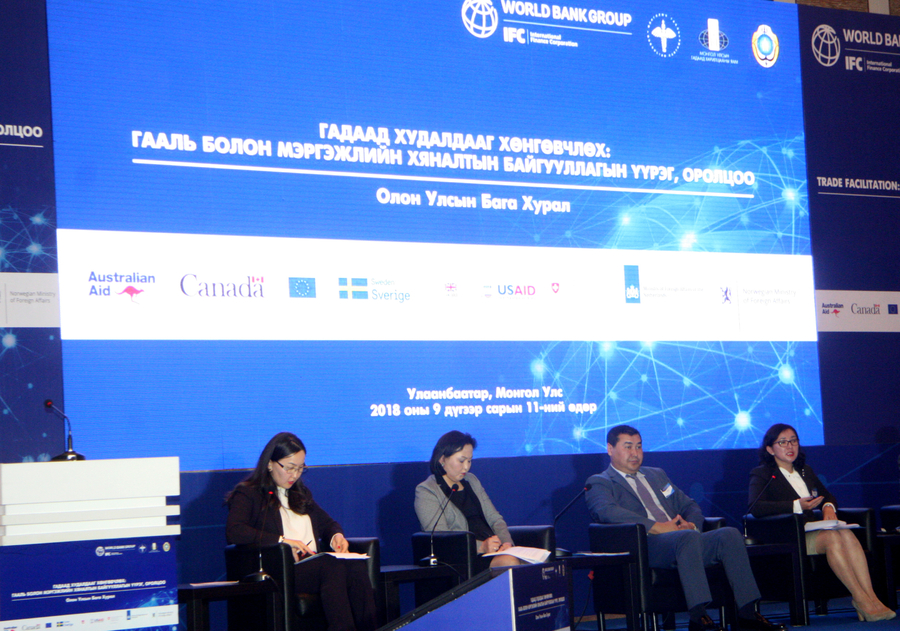 Ulaanbaatar /MONTSAME/ An international conference themed 'The role of Customs and Specialized Inspection Agency in foreign trade facilitation' was held on September 11 in Shangri-La Hotel.
The conference discussed opportunities of the entities involved in the Authorized Economic Operator (AEO) program to enjoy immediate clearance procedure in neighbouring and other recognized countries.
Precisely, countries involved in the AEO program establish trade facilitation agreement with an obligation to provide clearance procedure facilitation for the companies taking part in this program. In other words, the program is aimed at providing more transparent and simplified services to the companies. Regarding this matter, Deputy Director-General of the Mongolian Customs General Administration (MCGA) Yo.Bat-Erdene said "The MCGA has launched the AEO program apart from carrying out customs risk management approaches jointly with our partners and some entities. We aim to enhance knowledge and experience of Mongolian customs officers by organizing this conference in Mongolia."
Specialists from Mongolia, Philippines, the United Kingdom and so forth as well as customs authorities and representatives from China and South Korea took part in the event, introducing the implementation of AEO program in their countries.
Regarding the launch of the AEO program in Mongolia, S.Munkhzul, Specialist of the Customs Risk Management Division in the MCGA and Customs Inspector, noted: "Mongolian Customs is holding talks with China and Korea on mutually recognizing each other within the AEO program. A mutual recognition agreement between the sides is currently under discussion. For now, they are inspecting one another's entities applied for a certificate. They also are working on the projects regarding the recognition agreement and exchanging information."
D.Enkhsaikhan, deputy Chief of the General Agency for Specialized Inspection said, "Thanks to Mongolia's cooperation with international partners, it shows advancements on eliminating trade barriers and ensuring safety of business and trade. The period for issuing import and export certificate was shortened by three to five days and inspection certificates are being used at the border. In the future, we will play a great role in trade facilitation by improving the border checkpoints, warehouses and information systems. In other word, by taking part in the program, we will be obliged to provide information for our domestic and foreign partners."
M.Anudari