South Korean Daegu University opens its representative office in Dornod
Society
|
Education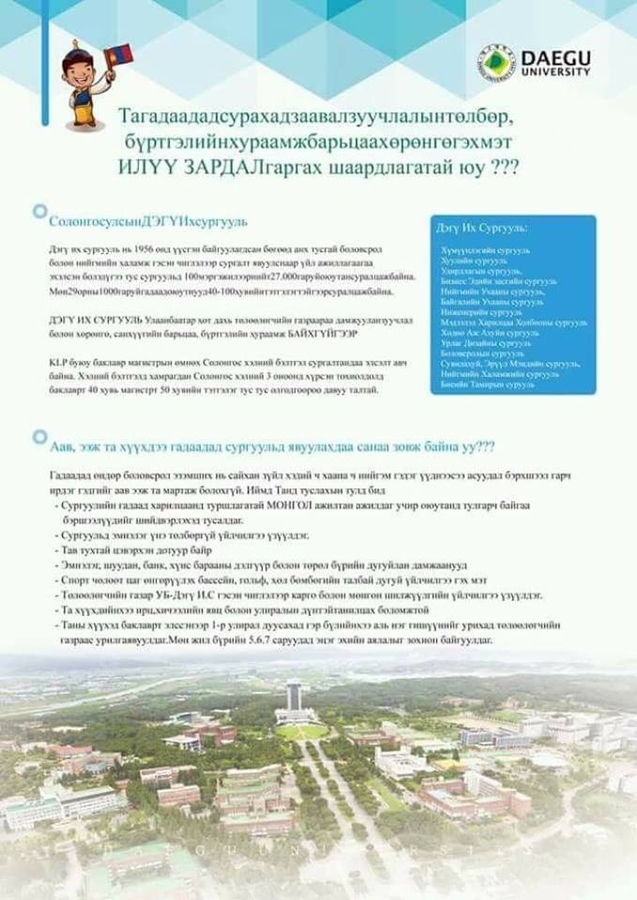 Dornod /MONTSAME/ Daegu University of South Korea has opened its representative office in Dornod aimag, Mongolia.

It is considerably expensive to take up Korean language course. In connection to this, Daegu University Office in Dornog aimag is going to launch a program 'Undergraduate Scholarship', which will enable students to study in Korea with partial to full scholarships, after completing one year Korean language course in Dornod aimag in new academic year of 2018-2019.

The program will register a total of 28 students and 10 students have already signed a contract. The requirement of the one-year program is that students must have a minimum GPA of 80.
E.Altanzul