Buddhist deity: Yamantaka
Art & Culture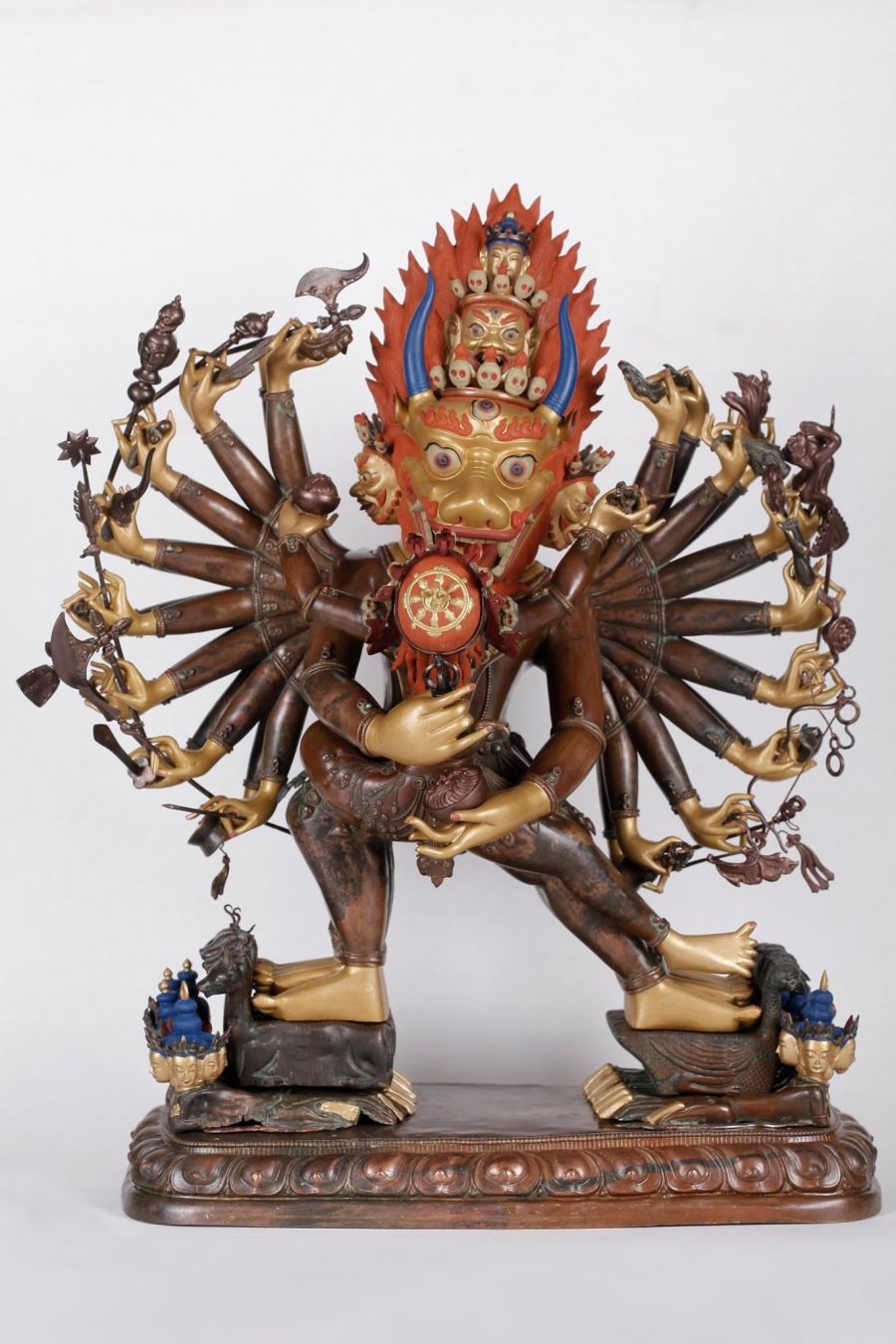 Ulaanbaatar /MONTSAME/ We are presenting "Buddhist Deity- Yamantaka", one of the highlight artifacts being kept at the treasury fund of the Local Museum of Khentii aimag.

XIX-XX centuries
Material: Relief made of copper
Dimensions: 45 x 20.6 x 60.5 cm, weighs 16,800 gr
The Sanskrit name Yamantaka (Jigjid in Tibetan) means "Destroyer of Death" in Mongolian and it is one of "Arvan Khangal" (literal meaning Ten Dharmapalas). Yamantaka is the wrathful form of Manjusri, Buddhist deity of Wisdom and is called Protector of religion.
The sculpture of Yamantaka being preserved at Local Museum of Khentii aimag is embossed copper work and it has nine heads, 34 hands and 16 legs, with eight crushing birds and humans to his left, and other eight crushing animals and humans to his right. He embraces his consort Dorjrolonmaa (also called Yuma). They stand on a lotus base.
Dorjrolonmaa is smaller for her body size than Yamantaka and she has one face and two hands. She holds a skull cup and chopper and embraces from right side of the protector deity's neck.