Artifacts discovered from Queen Consort Dondogdulam's memorial being kept at Institute of Archeology
Art & Culture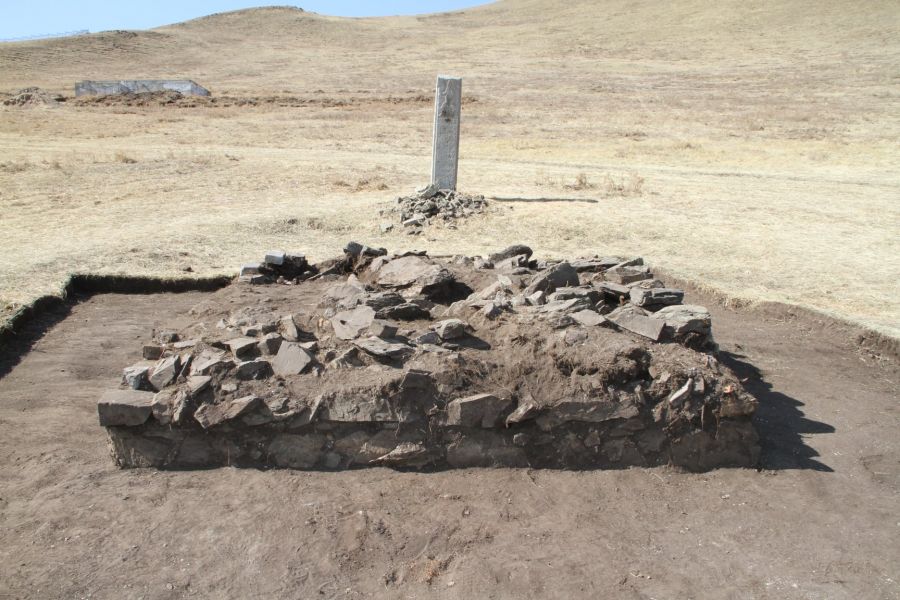 Ulaanbaatar /MONTSAME/. Artifacts and relics discovered from the Queen Consort Dondugdulam's memorial are currently being kept in the collection of the Institute of Archeology at the Mongolian Academy of Sciences.

After the Queen Consort's death in 1923, it is said that eight light-colored horses were used to respectfully transport her to the current Sharga Morit Valley, to be cremated in clarified butter.

As the site came to be owned by citizens which resulted in an increased risk of getting damaged due to the construction of houses and fences as well as landscaping, it became necessary to implement measures to protect and preserve the historical artifacts. Thus, the Government implementing agency Culture and Arts Authority and the former Institute of History and Archeology at the Mongolian Academy of Sciences jointly carried out excavation works in 2018 and 2019.
The archeological excavation discovered a square-shaped base of a suvarga (stupa) with a ratio of 280 x 280 cm. Although the suvarga itself had been broken, 16 types of 108 deities that were made by casting in mould, 3 clay elephants, and one decorative ornament with an illustration of a person holding a teapot-shaped container were found during the excavation.
Moreover, various ornaments with traditional patterns were also discovered, which are perceived to be the suvarga's external ornaments. As the suvarga began to be pieced together, it was revealed that its base had a length of 11 chi or 342.1 cm, and a height of 13 chi or 404.3 cm. As it is evident that the memorial was built for a noble based on all these factors, researchers believe that it is important to take the site under state protection and organize promotional works for tourism.