Terunofuji Gan-Erdene Captures His 8th Emperor's Cup
Society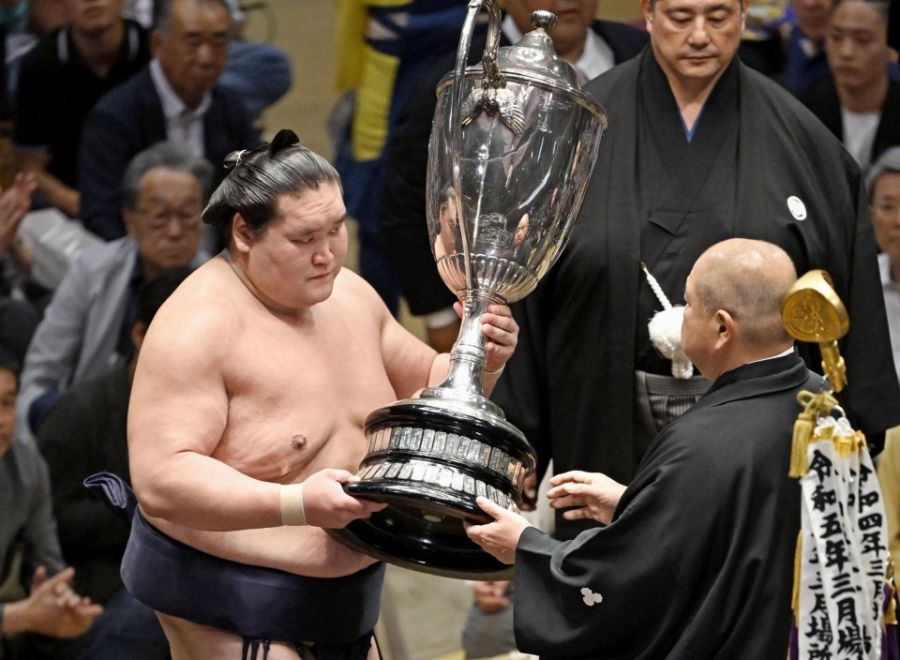 Ulaanbaatar, May 30, 2023 /MONTSAME/. Lone Yokozuna Terunofuji rounded off the Summer Grand Sumo Tournament with a 14-1 record on Sunday by defeating ozeki Takakeisho in the final bout of the 15-day meet.
After undergoing surgery on both knees in October, the 31-year-old Grand Champion claimed his eighth Emperor's Cup by achieving an insurmountable record.
In the final bout of the 14-day meet at Ryogoku Kokugikan, Terunofuji emerged victorious over sekiwake Kiribayama, who had an 11-3 record.
Terunofuji sat out four straight tournaments due to health issues. However, by the 14th day of the summer tournament, he had only suffered a single defeat. The two Mongolian-born wrestlers went face-to-face in an epic battle that saw them lock into a stalemate before Terunofuji used an outside grip to force Kiribayama over to the edge and off the dohyo.
"After the tournament started, I promised myself that I would give my best throughout all 15 days," Terunofuji said.
Although Kiribayama may feel disappointed about not securing a second straight championship after his maiden Emperor's Cup in March, he can find solace in knowing his promotion to ozeki is almost guaranteed.
Kiribayama has 34 wins over his past three tourneys as either a komusubi or sekiwake, with the standard promotion benchmark being 33.
Photos by: Kyodo News