Stock Exchange weekly review /June 7-11/
Daily Finance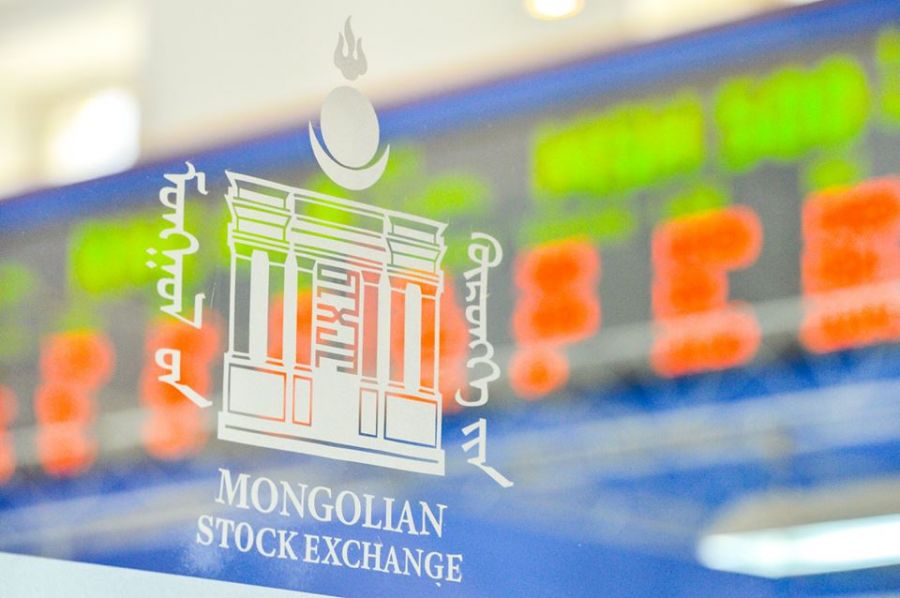 Ulaanbaatar /MONTSAME/. During the week of June 7, 2021 to June 11, 2021, MNT 1,967,914,699.65 worth of securities were traded through 4 trading sessions on the MSE.
1. STOCK TRADING:
Secondary market trading:
47 companies' 10,118,581 shares worth MNT 1,537,821,261.51 were traded.
Most actively traded stocks:
Most active brokerage firms:
Note: Total transaction includes buy and sell trades.
2. CORPORATE BOND TRADING:
During the period between June 7, 2021 to June 11, 2021, 1 Corporate bond worth MNT 302,000 was traded.
3. TRADING OF UNITS OF CLOSED-END INVESTMENT FUND
Secondary market trading:
On the secondary market trading of the closed-end investment fund, 388,350 units worth MNT 97,804,328.14 were traded.
As of June 11, 2021, total market capitalization of MSE was MNT 3,708,483,357,525.32, the TOP-20 index decreased by 1.55% to stand at 33,539.75 units.
Source: Mongolian Stock Exchange