Advancing gender equality in Mongolia's construction sector
Society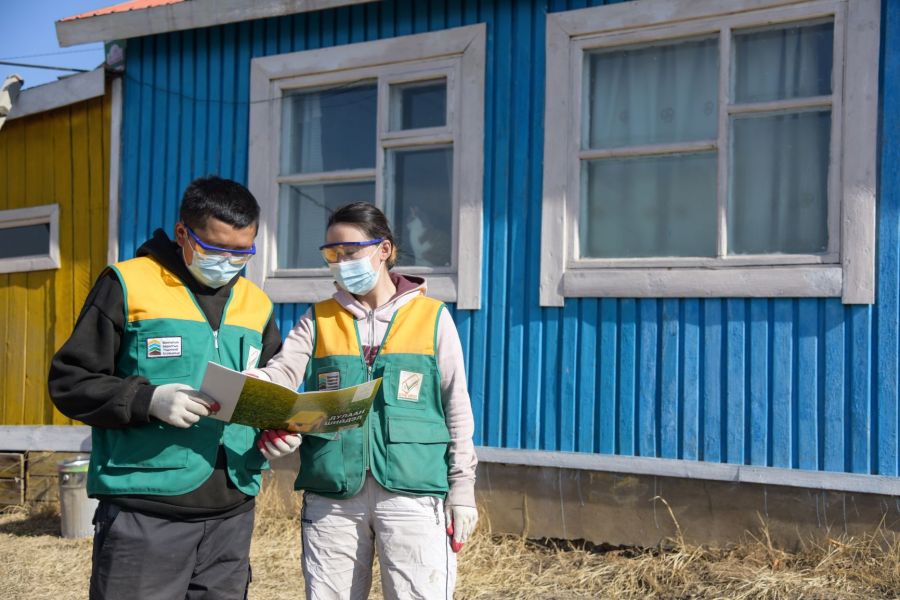 Ulaanbaatar /MONTSAME/ The construction sector is dominated by men, not only in Mongolia but also in countries throughout the world. Even in an advanced economy like the US, women consist of less than 1% of construction workers on the jobsite.
Here at the EU Funded Switch Off Air Pollution Project (SOAP), we're working to redefine the role of women in the construction sector by working with jobsite team leaders, locally known as brigade leaders, to break outdated gender norms and help them find the best construction workers, regardless of sex. But we're also training women to join the booming construction sector.
In addition to attending trainings about business, construction, and gender, my approach to work has changed as I have learned how to manage my team properly during the management training," explains Ankhmaa, a female brigade leader in the project.
"I feel as if I am doing my job better as my fears of working in a male-dominated field disappeared. My self-confidence and professionalism has increased due to different trainings and practice at work."
Through the project, construction workers, brigades or micro business owners were trained to provide quality insulation services – creating opportunities to grow as a business.
By training and working with brigade leaders, we're aiming to have construction workers hired based on merit and skills, not sex. To do this we're also training women brigade members not only do the insulation work, but also lead the insulation brigades' team. To date, about 40 percent of the insulated houses under the project were done by women-led brigades – a significantly higher rate when compared across Mongolia's construction industry. We have trained 29 brigades and 7 of them are women brigade leaders.
"As someone who is well aware of the challenges facing women in the construction industry, I am very pleased to be involved in a wide range of training and capacity building activities to support, train and empower women-led brigade teams as part of the Switch Off Air Pollution (SOAP) project." said Ms. L. Khulan, Executive Director of the Mongolian National Construction Association that is in charge of managing brigades in the project.
As part of this work, the project team conducts various business and professional trainings – including regular trainings on gender equality. The Chingeltei District Branch, run by the Mongolian National Construction Association, which is in charge of the brigades, was opened to support brigades or constructions sector MSMEs as one of its most important goals. Through the Chingeltei Branch, the project promotes brigades by providing equal opportunity to both men and women brigades.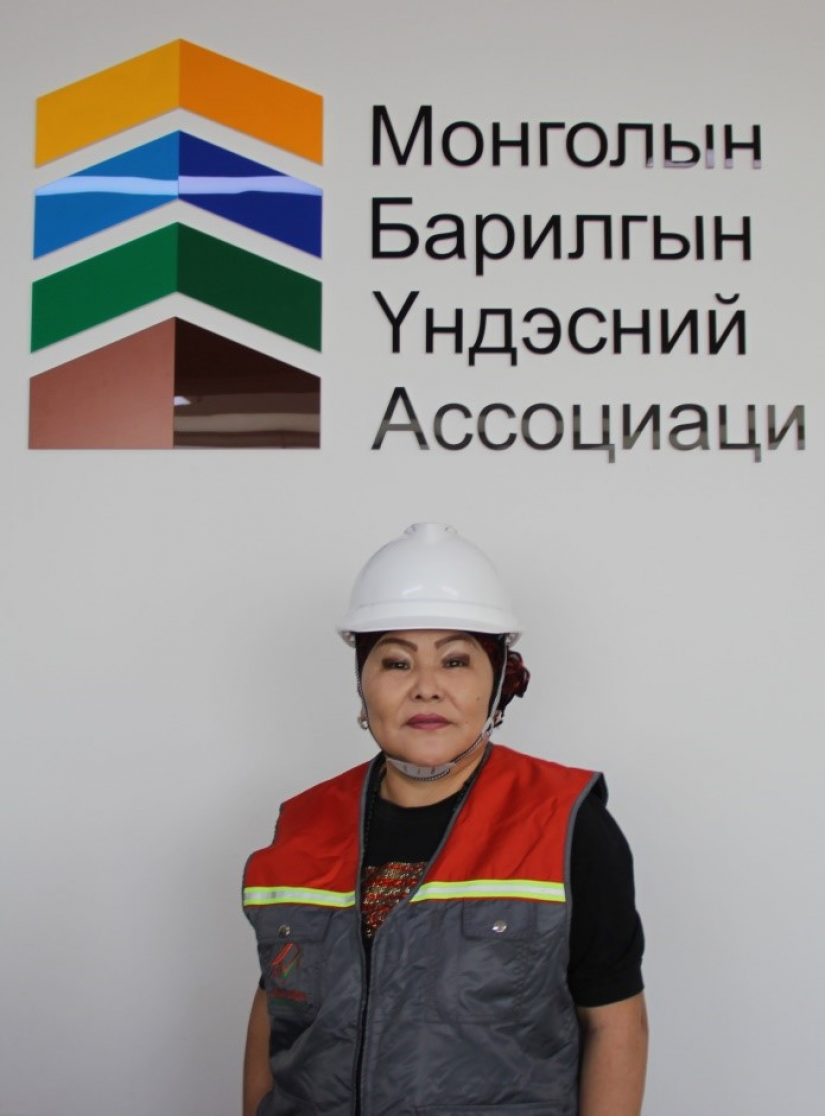 "Another problem faced by self-employed brigades is the lack of contracts, the inability to receive a regular salary, and the inability to receive it at all. By working on the project, I could learn the legal environment of a private entrepreneur, protect myself, and work without worrying about salary issues," emphasizes Ms. D. Munkhnasan a, brigade leader.
"The European Union pays special attention to promotion of gender equality and empowerment of women in social, economic and political relations. Issue of gender is mainstreamed in all EU projects and this process is monitored by an instrument called "Gender Action Plan". We are pleased to acknowledge the efforts of Switch Off Air Pollution Project, which aims to increase women's participation in the construction sector and been able to achieve tangible results," says Mr. Pierre-Yves Lucas, Cooperation Team Leader of the Delegation of the European Union to Mongolia.
The Switch Off Air Pollution project plans to train 50 brigades by the end of 2021, with equal opportunity for both men and women brigade members.
About Switch Off Air Pollution:
Co-financed by the Switch Asia programme under the European Union, with additional support from Abbe Pierre Foundation, Czech Development Agency and the French Development Agency; the Switch Off Air Pollution project is being implemented by Geres Mongolia, in collaboration with Building Energy Efficiency Center of the Mongolian University of Science and Technology, Mongolian National Construction Association and People in Need INGO during the 2018-2021 period.
Project website - www.dulaalga.mn
About Geres Mongolia:
Geres is an international NGO with expertise in energy and development, with over 40 years of experience in Europe, Africa, and Asia improving living conditions of the people and fighting against the impacts of climate change.
If you have additional media inquiries, please contact Odonchimeg.I, Geres Mongolia Communications Officer: +976-75052000 and o.idersaikhan@geres.eu
About Mongolian National Construction Association:
Mongolian National Construction Association is the leading professional organization in the construction sector, bringing together some of Mongolia's largest national developers, recognized nationally and internationally, performing some government functions, and operating in the construction sector. The Association promotes public-private partnerships by advocating for policy, legal and economic reforms in the construction sector, representing the interests of its member organizations within the law, and supporting micro-small and medium-sized enterprises (SMEs) in the construction sector. The MNCA NGO is participating in this project to support the brigades, who cannot be involved in the construction of ger districts, and to reduce heat loss in the target group's houses by providing support to construction businesses and the self-employed.
Chingeltei branch of Mongolian National Construction section, + (976) 7011 1515, geres_pc@mnca.mn and www.facebook.com/www.mnca.mn
About Building Energy Efficiency Centre:
Building Energy Efficiency Center of the Mongolian State University of Science and Technology aims to adopt new technologies related to energy efficiency and its main activities are testing, studying, training people involved or interested in energy efficiency matters. Its energy efficiency certification scheme will be enriched through the course of the action.
Phone: + (976) 99033553, Email: beecmongolia@gmail.com
Website: BEEC.MN
Facebook: BEEC | Facebook
About People in Need INGO:
With the main goals of saving lives, protecting dignity, empowering people and supporting sustainable living, PIN established a permanent presence in Mongolia in 2011. Today, apart from providing emergency relief, PIN builds the capacity of cooperatives, civil society organizations and local authorities, supports sustainable living, strengthens higher education, promotes environmental protection, and raises awareness about air pollution.
Phone: + (976) 70111501, Email: info.mongolia@peopleinneed.cz
Website: Help with us - People in Need (clovekvtisni.cz)
Facebook: People in Need Mongolia | Facebook
* * *