Third comprehensive PCR laboratory handed-over to Zamyn-Uud's general hospital
Society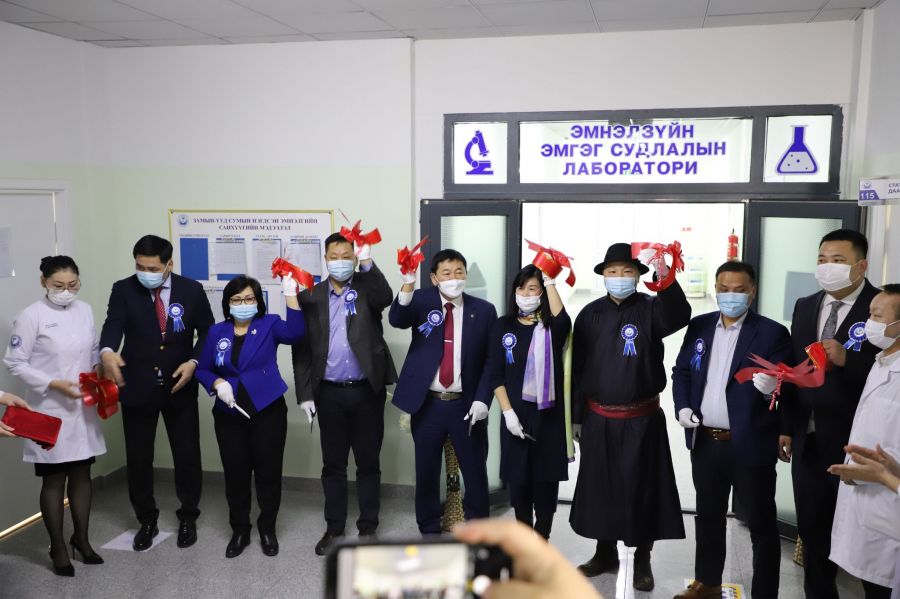 Ulaanbaatar /MONTSAME/ Within the framework of "Building the Capacity for COVID-19 Diagnosis and Service Delivery for the Most Vulnerable in Mongolia amidst Pandemic" project - funded by Rio Tinto Mongolia's COVID-19 relief fund of 1.7 billion MNT - the third of four fully equipped PCR laboratories with a set of essential 19 equipment and accessories has successfully established and handed-over to general hospital of Zamyn-Uud soum, Dornogobi province today.

"It is vital at this time of the pandemic that the foreign trade turnover in the port of Zamyn-Uud and the border area, the main root of trade and economic hub in Mongolia, continue unabated. Therefore, this assistance from Rio Tinto and UNFPA was timely to help the locals, including more than 1,000 drivers who play a key role in maintaining normal transportation during the pandemic, to be regularly tested and to increase the diagnostic and service capacity of Zamyn-Uud General Hospital." said B.Delgersaikhan, a Member of Parliament.
"The laboratory's equipment, which is set up within the framework of Rio Tinto's COVID-19 relief fund and implemented in partnership with Oyu Tolgoi and UNFPA, will be used beyond coronavirus testing, and significantly contribute to diagnosing all types of viruses, including flu, flu-like viruses, antibiotic-resistant TB, sexually transmitted infections, hepatitis B and C" said Kaori Ishikawa, UNFPA's Head of Office in Mongolia.
The "Building the Capacity for COVID-19 Diagnosis and Service Delivery for the Most Vulnerable in Mongolia amidst Pandemic" project not only provided a fully equipped PCR laboratories, but also trained medical professionals. In addition, as part of the telemedicine - the second component of the project, 20 packages of primary health care toolkits were handed over to five border soums through the Sainshand General Hospital in Dornogobi province.
Prior to the hand-over ceremony in Zamyn-Uud, the National Center for Maternal and Child Health was launched its fully equipped PCR laboratory in Ulaanbaatar. Moreover, as part of the recent "One Door, One Test" campaign in Ulaanbaatar, the health sector has challenged to mobilize all of its diagnostic capacities and using some of PCR laboratory equipment of the project with Rio Tinto's fund at the Second State Hospital. We are very delighted to be able to help, even if only a little." said B. Davaasuren, a Manager Corporate Relations of Government and Stakeholders, Rio Tinto Mongolia.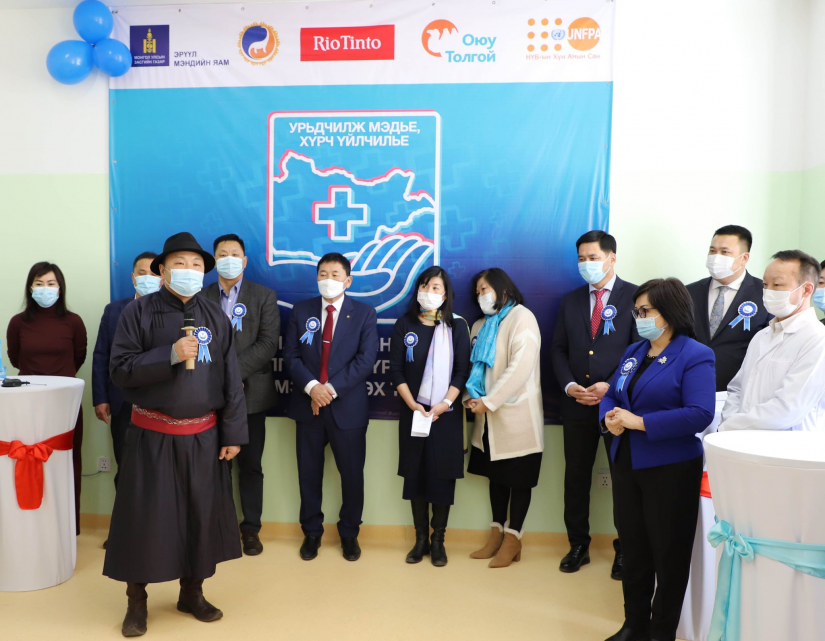 Also, on February 26, Umnugobi Regional Diagnostic and Treatment Center will receive PCR laboratory equipment.
About the project
In October 2020, Rio Tinto announced that it would provide a grant of 602,000 USD in response to COVID-19 in Mongolia. In this context, Rio Tinto are working together with Oyu Tolgoi LLC and the UNFPA to implement the "Building the Capacity for COVID-19 Diagnosis and Service Delivery for the Most Vulnerable in Mongolia amidst Pandemic" for enhancing the capacity of health sector with a focus on COVID-19 preparedness and recovery in Mongolia. The PCR laboratories established at the State Hospital Number 2 in Ulaanbaatar, the Regional Diagnostic and Treatment Centre in Umnugobi province and the General Hospital of Zamiin-Uud soum in Dornogobi province will significantly increase the COVID-19 diagnostic capacity at the most strategic locations of Mongolia.
With the commissioning of these 4 PCR laboratories in accordance with WHO recommendations, Mongolia will have 38 PCR laboratories with a capacity of 42 thousand samples per day, data provided by the Ministry of Health in Mongolia. In addition to the 4 PCR laboratories, telemedicine service will be established at the primary health care units as part of this project with aims to ensure the continuity of vital health services for persons requiring regular medical check -ups. A total of 86 tablets, 14 laptops and primary health care provider kits will be provided to health workers of bags and khoroos. Out of these, 14 family health centers of 17th khoroo of Songinokhairkhan district have been provided with tablets and medical examination kits required for remote health services.