'Green Loan' service introduced to public
Society
Ulaanbaatar/MONTSAME/. Within the framework of winter preparations, the Ministry of Environment and Tourism, the Governor Office of the Capital City and XacBank jointly organized an event to introduce the 'Green Loan' service to the public on September 14.

At the opening, D.Munkhjargal, Project Manager for Air and Environmental Pollution in Ulaanbaatar, said "During its 74th session, the United Nations General Assembly adopted the resolution to hold an International Day of Clean Air for blue skies on December 19, 2019. According to the resolution, very first International Day of Clean Air for blue skies was marked on September 7 this year, to which Mongolia has joined. Green loan services and heating and insulation products were publicized to the public in 11 places, including all public service and information innovation centers. The event aims to give knowledge to regular and supernumerary staff of the administrative units about the criteria for green loan products and what products can be provided to the public. It will improve the interrelations between citizens and banks. Air pollution is not just about smog, but it is necessary to talk comprehensively about soil pollution and greenery. Until October 7, citizens are available to get acquainted with Green Loan products at six centers of public service and information innovation and receive the service on easy terms."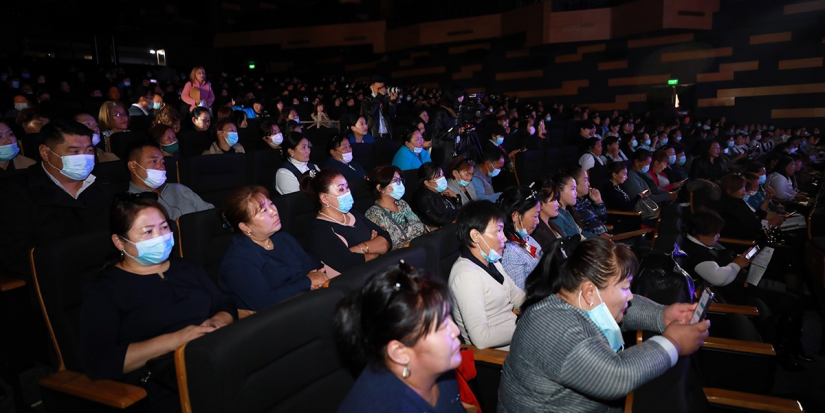 During the event, several presentations were delivered, including 'Current state of air pollution, ongoing measures' by S.Altanzul, Senior Specialist of the Policy Implementation Division of the Air Pollution Reduction Department of the capital city; 'Green Loan needs and requirements' by G.Tuul, Head of Eco Banking Division, XacBank; as well as 'Insulation of private housing and its significance' by T.Ulambayar, coordinator at 'Dulaanii Shiidel' Project. Moreover, B.Munkhbayar, Director of the Construction Energy Saving Center of the Mongolian University of Science and Technology, conducted a training on introduction of electric heating solutions.
J. Bolor-Erdene