Reminiscence by Ambassador
The Mongol Messenger
Batbayar Tsedendamba,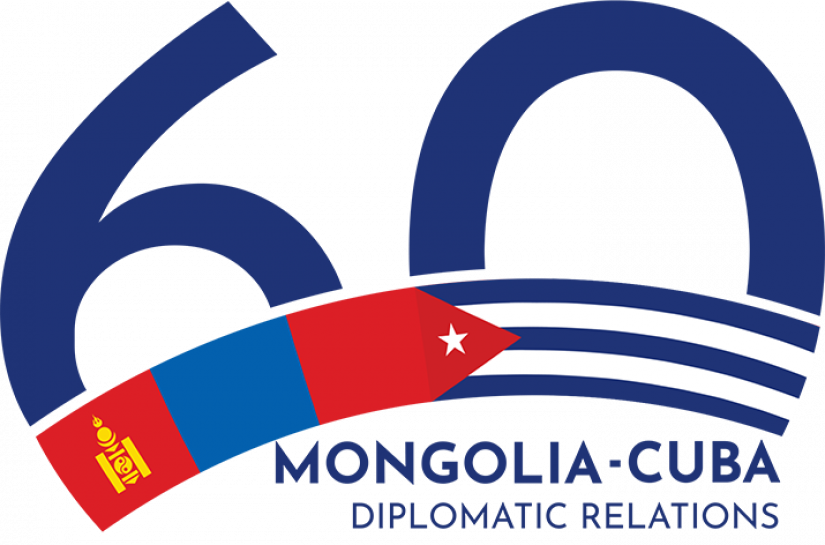 former Ambassador Extraordinary and Plenipotentiary of
Mongolia to the Republic of Cuba in 2015-2018

On July 10, 2015 I started working as Ambassador Extraordinary and Plenipotentiary of Mongolia, with the Mongolian state flag hoisted in the car. The General Protocol Division of the Ministry of Foreign Affairs of Cuba informed that a ceremony of presenting a Letter of Credence would be likely to take place in September. July and August are months of summer vacations of Cuba and the His Holiness Pope is expected to visit Cuba on September 13-15, 2015, thus a formal presentation ceremony of credentials would be likely to take place on September 25 by grouping newly accredited Ambassadors of some countries.
I was scheduled to present my Letter of Credence to the Head of State of the Republic of Cuba on September 24, 2015. Cuba is a very hot place, so I decided not to wear Mongolian traditional costume 'Deel', but a formal suit like our predecessors did. At 8.50 a.m., a ceremonial car of the General Protocol Division, three escort motorcycles together with honor guards arrived at the entrance of our Embassy.
As organized by the Cuban side, on that day, 30 minutes apart, the new ambassadors of the five countries, Uruguay, Germany, Belarus, Pakistan and Mongolia, presented their Letter of Credence. A convoy of two ceremonial cars and three motorcyclists headed from Miramar to the Revolution Square in downtown Havana. When arriving in front of the Cuban Government House, Cuban guards of honor and a military orchestra lined up. We were greeted by the Deputy Director of the General Protocol Division. Then we walked up the high stairs of the Government House to a red carpet area.
The orchestra played the Cuban national anthem. She then led me inside to the large ceremonial hall on the first floor, where the Vice President of Cuba Ms. Gladys Mario Bejerano Portela and First Deputy Minister of Foreign Affairs Mr. Marcelino Mediano Gonzales welcomed me. Coming near to them, I presented two envelopes - my accreditation 'Letter of Credence' and a document of recalling a predecessor, to them. Upon receiving my credentials, Vice President Maria Portela invited me and my wife Dorjpagam to sit on the armchairs next to the window. Ms. Portela made a few formal remarks expressing the receipt of the credentials and wishing convenient stay in Cuba.
For my part, I expressed my earnest appreciation for the receipt of my credentials and conveyed a heartfelt greeting of Mongolian President Ts. Elbegdorj. An English translator from the Ministry of Foreign Affairs interpreted what I talked in English into Spanish.
The traditionally friendly relations between the Governments and peoples of Mongolia and Cuba began in December 1960 with the establishment of diplomatic relations and the opening of their embassies in 1962 in their respective capitals.
Prior to 1990, reciprocal visits were widely organized between Mongolia and Cuba at all levels of party and government. From Cuban side, 2nd Secretary of the Central Committee of the Communist Party of Cuba and Defense Minister Raul Castro first visited then- Mongolian People's Republic in 1970.
Mongolian government leaders Yu. Tsedenbal in 1972 and J. Batmunkh in 1984 paid official visits to the Republic of Cuba. During my tenure from 2015 to 2018, an issue on organizing the visit of Mongolian President was resolved. Attaching a great importance to the relations with traditionally friendly Cuba, the President of Mongolia Tsakhiagiin Elbegdorj paid an official visit to the Republic of Cuba on September 15-18, 2016 with a purpose to intensify, strengthen and elevate bilateral relations and cooperation. This event is still in my mind.