L.Enkh-Amgalan: The time when Mongolia "exports" engineers is close
Politics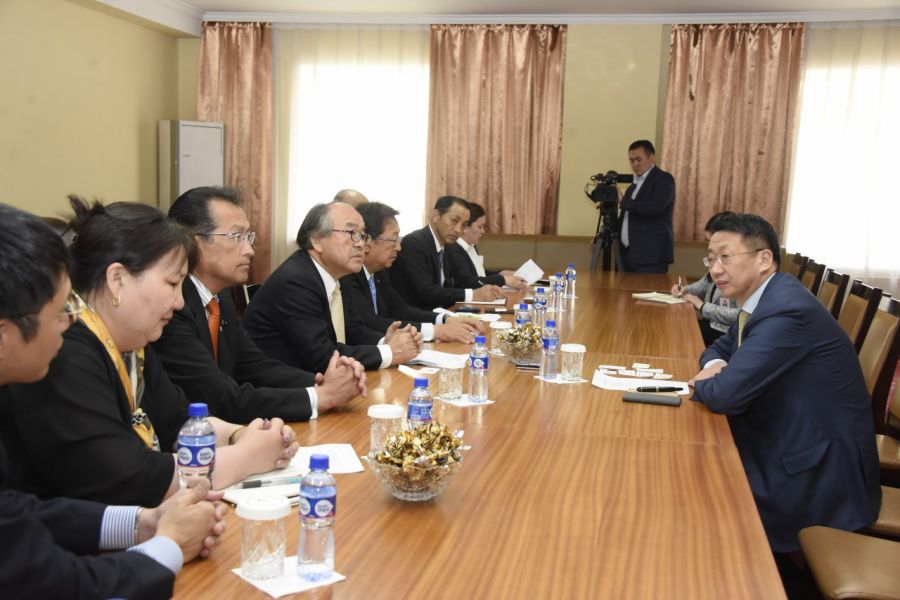 Ulaanbaatar /MONTSAME/. MP L.Enkh-Amgalan received delegates led by Head of the Japan-Mongolia friendship group at the Prefectural Assembly of the Ibaraki Prefecture of Japan Iitsuka Akio on May 23.

Mr.Iitsuka Akio noted that they aim to further develop partnership in the frameworks of the visit as Mongolia has worked in partnership with the Ibaraki prefecture for 20 years. He then highlighted that the citizens of the two countries have crucial roles in further developing the partnership.

Deputy Speaker of the State Great Khural and Deputy Head of the Mongolia-Japan parliamentary group L.Enkh-Amgalan expressed his satisfaction of the development of relations and partnership in all sectors with Japan, and noted the financial assistance and support that was given by the Government of Japan in times of difficulty during the transition into a market economy in 1990. He then offered his congratulations on the accession of Prince Naruhito, beginning the Reiwa era. During the meeting, he underlined the importance of developing partnership between the citizens' representative councils and governor's offices of prefectures and aimags.
The two sides underlined the high significance of the economic partnership agreement between the two countries, which has been effective since 2016, further developing partnership in trades and economy and increasing trade turnover. They also highlighted successful implementation of the project to prepare Mongolian engineers to develop the sectors of agriculture, tourism and IT with 400 students being involved in the programme to prepare 1,000 Mongolian engineers so far.

.
Deputy Speaker L.Enkh-Amgalan then asked about the Prefectural Assembly of the Ibaraki Prefecture's Japan-Mongolia friendship group's policy on the workforce to be sent to Japan from Mongolia.
He said, "As our country's working age population is 1.3 million, we tend to prefer our youth to work in knowledge industries. The youth needs to be prepared for the new industrial sectors especially. Previous experiences have shown the need of various issues, such as family relationships, health insurance and social insurance fees, to be solved comprehensively. I am confident that the time when Mongolia "exports" skilled engineers to foreign countries is close."