Exhibition on nomads' traditions for city development to be displayed in Europe
Art & Culture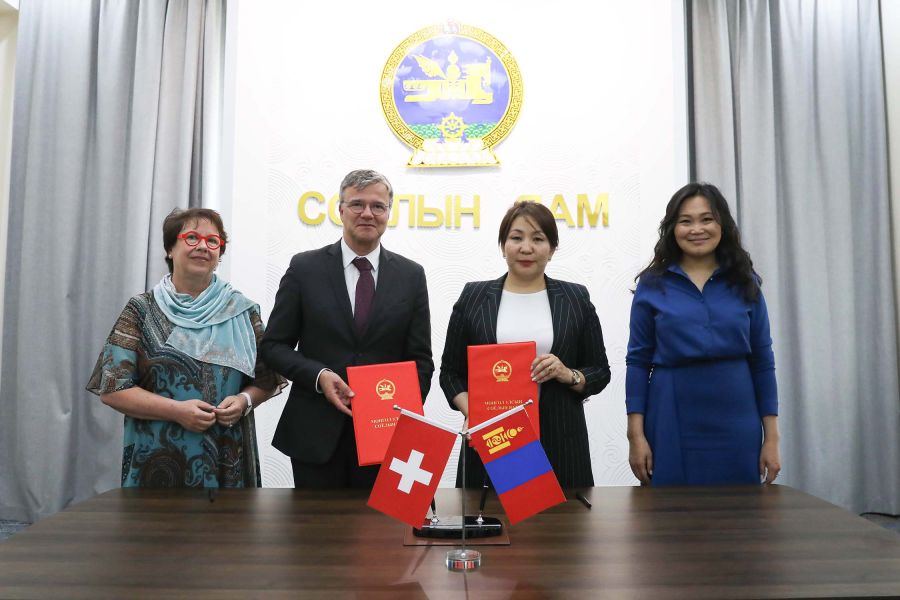 Ulaanbaatar /MONTSAME/. On June 3, Director of the Government Implementing Agency Culture and Arts Authority N.Munkhzul and Deputy Director of Museum Rietberg Johannes Beltz signed a Memorandum of Understanding at the Ministry of Culture.

Minister of Culture Ch.Nomin and Head of Swiss Cooperation in Mongolia Stefanie Burri were present at the signing ceremony.
Under the MoU, an exhibition on nomads' traditions for city development will be displayed at Museum Rietberg in Switzerland in 2024-2025, and the exhibition is planned to be displayed in other major museums around the world.
In the framework of the preparations being carried out for the exhibition, Deputy Director of Museum Rietberg Johannes Beltz and the exhibition's curators Alexandra von Przychowski and Christina Franken are working in Mongolia.
The memorandum is being established in order to ensure preparatory works as several organizations of Mongolia will be cooperating in organizing the exhibition, which includes the Institute of Archeology of the Mongolian Academy of Sciences, the National Museum of Mongolia, the National University of Mongolia, and the Kharakhorum Museum.
The Rietberg Museum is one of the largest art museums in Switzerland, with a collection of traditional and contemporary art and cultural heritage artifacts from Asia, Africa, the Americas and Oceania. The museum's collection includes about 23,000 exhibits and artifacts, and more than 37,000 ethnographic photographs.