Groundbreaking ceremony takes place for research and information center based near ancient capital of Khunnu Empire
Art & Culture
Ulaanbaatar /MONTSAME/. In 2020, the remains of Luut (Luncheng), the capital of Khunnu Empire (Xiongnu Empire), were discovered on the territory of Ulziit soum of Arkhangai aimag. A groundbreaking ceremony took place for the construction of a research and information center based near the location on September 28.

In July 2019, a vase fragment with an inscription of ancient Chinese characters was initially found from the location. As the inscription was deciphered as 'Chanyu', they came to the conclusion that it was necessary to carry out excavations at the location where the fragment was found.

The excavation works found that the Khaan's Palace of the Khunnu Empire had a pool of water with decorations that had intricate detailing. This serves as proof to deny the claims of some researchers who suggest that the Khunnu people were primitive and barbaric, said Dr. T.Iderkhangai.
Previously, many archeologists throughout generations had speculated that Luncheng, the capital of the Khunnu Empire, was at the Khangai Mountains.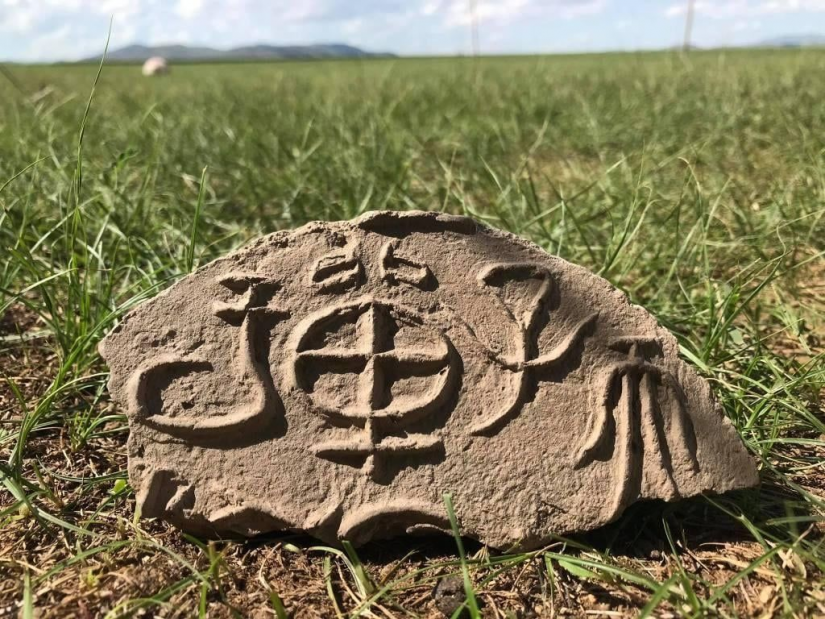 Mongolian archeologists consider that the reason why the ancient city was not discovered for a long time is that there were no tall walls. Furthermore, as the location is in a sunken area alongside being relatively far from the nearest road, it was not discovered despite the preparations that were carried out to use the land for growing wheat during the country's socialist time.
Based on the excavation's discoveries, the team of archeologists also speculates that the Khaan's Summer Palace had a triangular ceramic roof with wooden pillars. Furthermore, they discovered the remains of a structure that was decorated with an inscription of ancient Chinese characters stating, 'Son of Heaven - Chanyu', which indicates that the high-ranking nobles lived in the city. At the site, they also came across a few ceramic artifacts that were found intact as well as many fragments.
"Restoring the artifacts is a very important issue. As of now, we have not found any wooden items. However, we have the opportunity to restore the many ceramic vase artifacts in Mongolia," said Dr. T.Iderkhangai.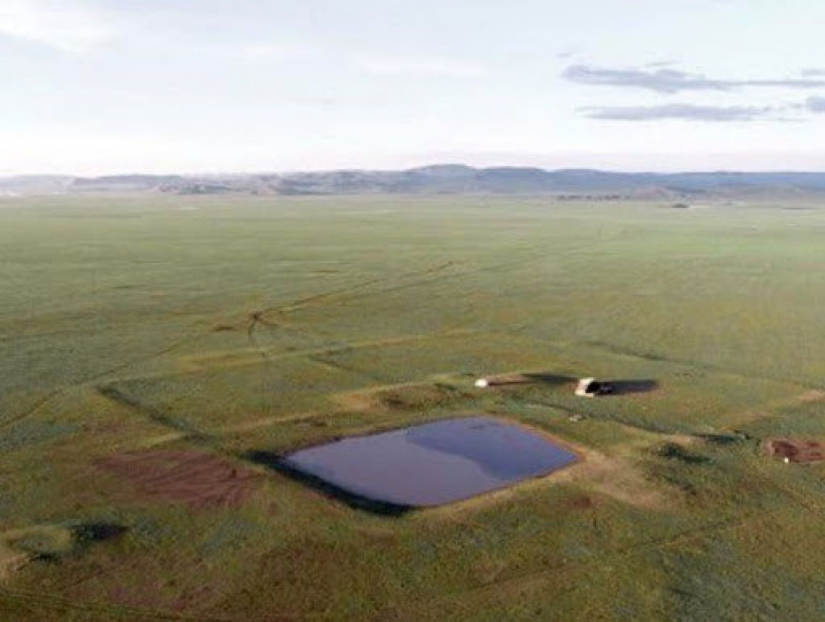 Although specialists continue to be prepared in restoring artifacts made of wood, clay, and iron, there are no laboratories equipped with the technology to give details about the origin of artifacts as well as genetic research in Mongolia.
Minister of Education and Science L.Enkh-Amgalan participated in the groundbreaking ceremony for the information and research center, and wished success for the efforts being put into the development of the country's science sector.