Sand Dunes Festival to be organized for the second time
Society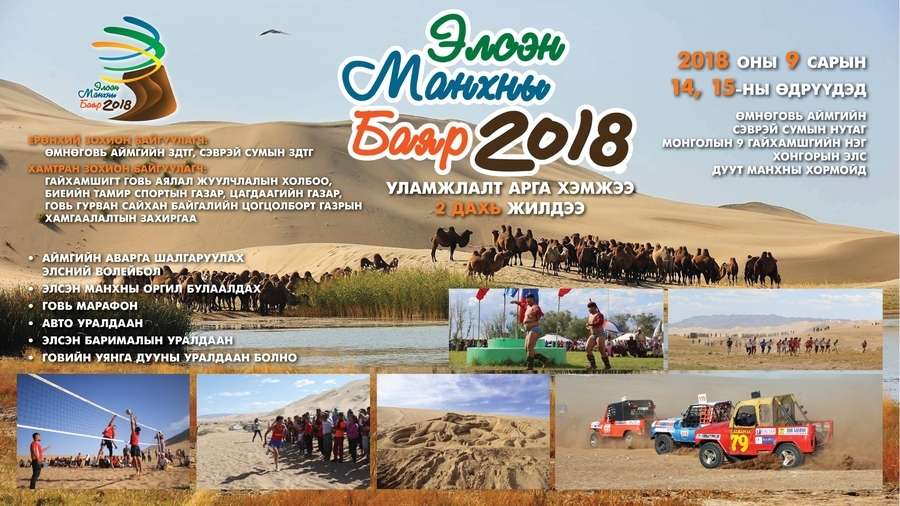 Umnugobi /MONTSAME/ An event 'Sand Dunes Festival' will be organized in Sevrei soum of Umnugobi aimag on September 14-15.

To be organized for the second year, the festival will feature various events, such as sand volleyball championship, gobi marathon event, auto race, sand sculpture competition and song competition.

The event is organized with a purpose to promote wild animals of Mongolian gobi, vast untouched land and ecosystem of gobi and 'Khongoryn Els' and increase tourist flows.

Last year, sand sculptures created by S. Borkhuu and his son B.Chuluunbaatar, locals of Khankhongor soum, greatly attracted interest of tourists.

E.Altanzul