Participatory environmental monitoring teams operating in provinces
Environment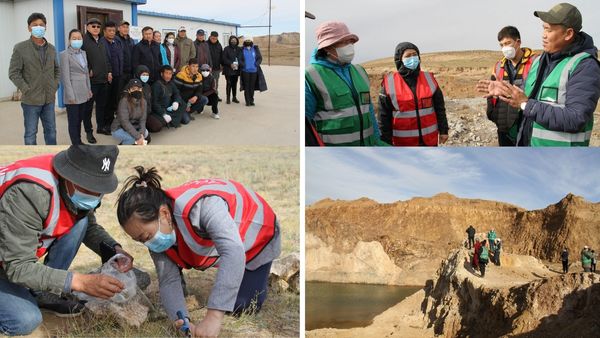 Ulaanbaatar/MONTSAME/. In the framework of the UNDP/SEPA Environmental Governance Programme (EGP), a joint team of the Ministry of Environment and Tourism, Ministry of Mining and Heavy Industry, General Agency for Specialized Inspection, National Human Rights Commission, General Police Agency, UNDP and Steps Without Border NGO worked in Airag and Dalanjargalan soums of Dornogovi aimag and Bayanjargalan soum of Tuv aimag, where a model of participatory environmental monitoring in mining operations have been piloted under the EGP.

The joint team was introduced with the activities of the participatory environmental monitoring teams of the above soums, consisting of representatives of the local administrations, communities and mining companies, in the sites of Tsetsens Mining coal mine and Min Li Da fluorspar mine and provided consultations and recommendations on the possibility of scaling up the participatory environmental monitoring model in the environmental management of the mining sector.
During the field mission, the NHRCM team conducted a survey in Dalanjargalan and Bayanjargalan soums to assess the impact of mining activities on human rights, involving residents of the affected areas, the public, local governments and miners using the Human Rights Impact Assessment Guideline produced under the EGP.
Source: UNDP Mongolia