Southern region of Mongolia ready for green development — ADB Dialogue Event
Society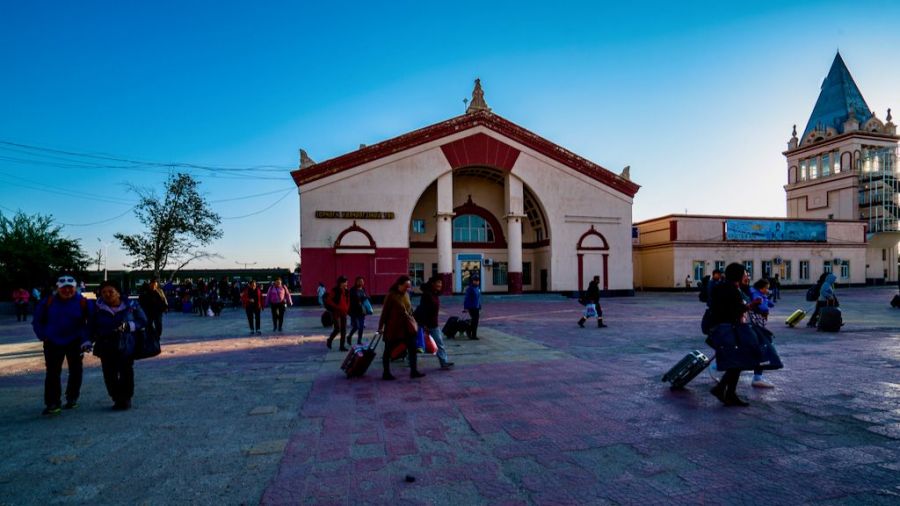 Ulaanbaatar /MONTSAME/. The southern region of Mongolia has potential for sustainable growth if investment for green development, renewable energy, and tourism are matched with large infrastructure projects in energy, transport, and extractive sectors, Asian Development Bank and stakeholders in Mongolia discussed at an event today, June 18. They were attending a provincial-level regional conference organized by ADB with the Government of Mongolia to hold a dialogue on rural development challenges and on-site project experiences.

"Capturing operationally relevant knowledge is crucial for our efforts to strengthen sustainable partnership impact in Mongolia," said ADB Country Director for Mongolia Pavit Ramachandran. "We hope these outreach events will provide an opportunity for our stakeholders to share innovative practices and lessons from project design and implementation so we can replicate successful practices in our future operations."
The first in a series of four provincial-level regional conferences to be held under the 30th anniversary commemoration of the ADB–Mongolia partnership covered southern provinces—Umnugobi, Dornogobi, Dundgobi, and Gobisumber—and started with virtual site visits to highlighted projects to showcase their positive impact on the economic and social development of the province.
Following video visits, high-level representatives of project executing agencies, including the state secretaries of the Ministry of Construction and Urban Development, the Ministry of Food, Agriculture and Light Industry, and the Ministry of Health, commended ADB's long-standing cooperation, highlighting the timeliness of operations to increase the capacity of social and urban services in the region where the number of residents is steadily increasing.
The second part of the event focused on the region's sustainable development and the need for ADB's support. A panel discussion with government representatives highlighted key areas of ADB's engagement in the region, including trade facilitation, logistics, connectivity, and job creation. Governors of the four provinces discussed development priorities, policies for ensuring socially and environmentally sustainable growth in the region, and ADB's role in supporting rural development.
The ancient Gobi Desert stretches across the southern region, which recently became the center of Mongolia's mining boom. Large mineral deposits and new mining projects brought increased investment, jobs, and fiscal revenue to the region. The Russia–PRC transport and trade corridor runs through a part of the southern region, making Dornogobi province home to the country's busiest border crossing point.
Source: www.adb.org