Mongolia-Hungary flight agreement needs to be renewed
Politics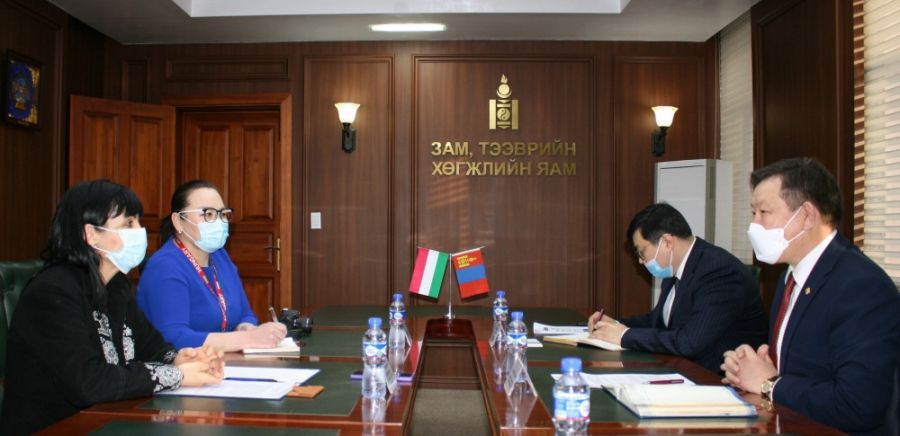 Ulaanbaatar/MONTSAME/. On January 15, Minister of Road and Transport Development L. Khaltar met with Ambassador of Hungary Obrusánszky Borbála Anna (Ph.D.).
During the meeting, the Ambassador said that the Hungary-Mongolia flight agreement needs to be renewed. She also added that Hungarian companies are interested in participating in railroad maintenance and road construction projects in Mongolia, and it is possible to support establishment of a railway museum in Mongolia.
Minister L.Khaltar noted that the establishment of the intergovernmental agreement on auto road transport in 2018 had created a favorable legal environment to increase trade and trade turnover between the two countries.
The agreement allows both sides to carry out reciprocal and transit transportation. In this regard, the Minister stressed that the two sides exchanged a certain number of transport permits in the past, but some disruptions have arisen in the transportation due to the COVID-19 pandemic. He also provided information on actions being done by the Government and Ministry and future policy to support international transportation.