Collection of the National Museum of Mongolia: The Marshal's Silver Bowl
Art & Culture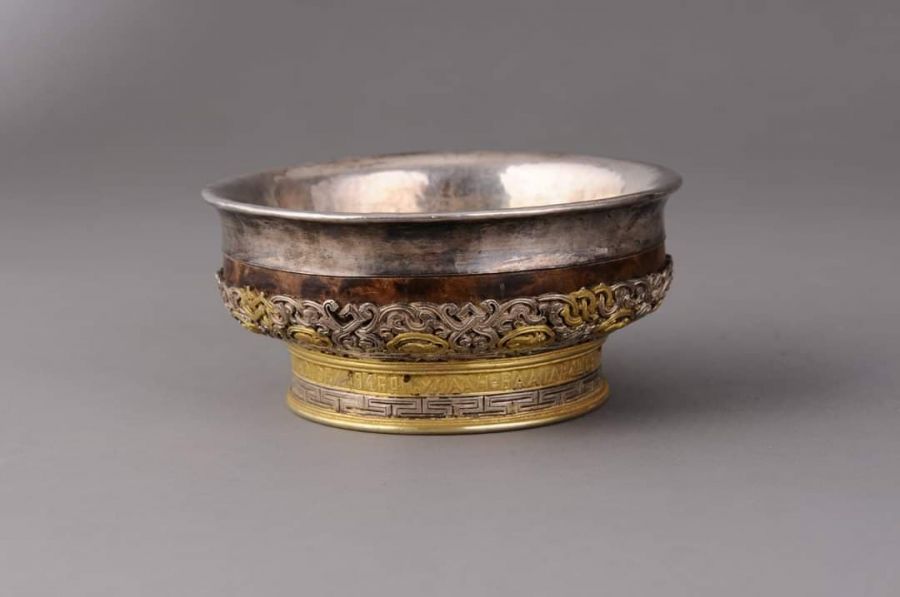 Ulaanbaatar /MONTSAME/. Silver bowls are decorated with various traditional patterns and unique features of local craftsmen from different regions of the country. In other words, information about the owner - their hometown, ethnicity, wealth, and social rank can be known from their bowl alone.

There are many different silver bowls made by Mongolian craftsmen of various generations with their high degree of craftsmanship being kept at the National Museum of Mongolia. One of them is the medium-sized silver bowl with gold coated decorations that was used by Marshal Choibalsan.
The bowl was first made with wood, then coated entirely with silver. Its side and bottom parts are decorated with traditional patterns, with 'khaan buguivch' and 'khatan suikh' patterns (commonly found on traditional designs of wedding rings) depicted in yellow on top of the patterns. In the center of the patterns, the 12 zodiac animals are also illustrated in yellow. The bottom part is relatively tall and engraved with the traditional hammer pattern surrounding it, with the area with no patterns coated in gold.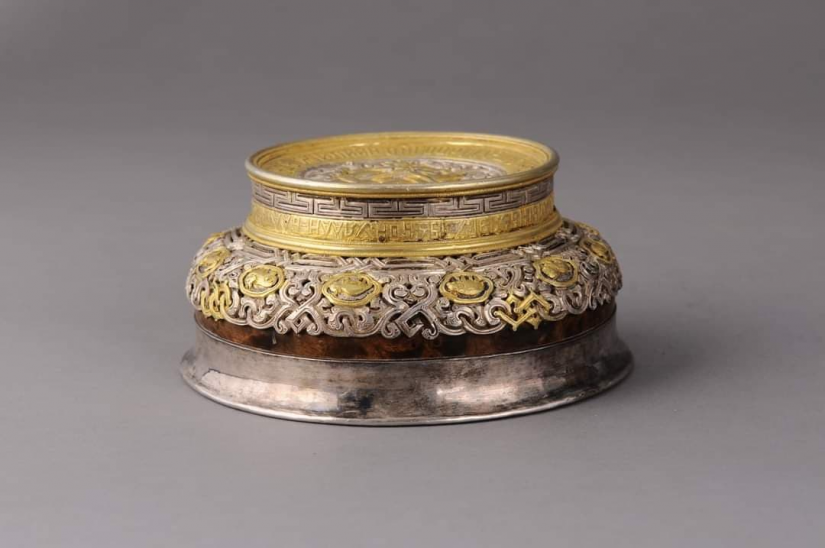 'Ulaanbaatar city 1946' is embossed in the gold coated area. Another unique feature of the bowl would be the gold-coated yin yang fish embossed inside the bowl. 'For Marshal Choibalsan on the occasion of the 25th anniversary of the Revolution' can also be clearly seen around the bottom. The Cyrillic alphabet was only beginning to be used in Mongolia around the time when the bowl was made.