Discussion on professional development of veterinarians organized
Economy
|
Agriculture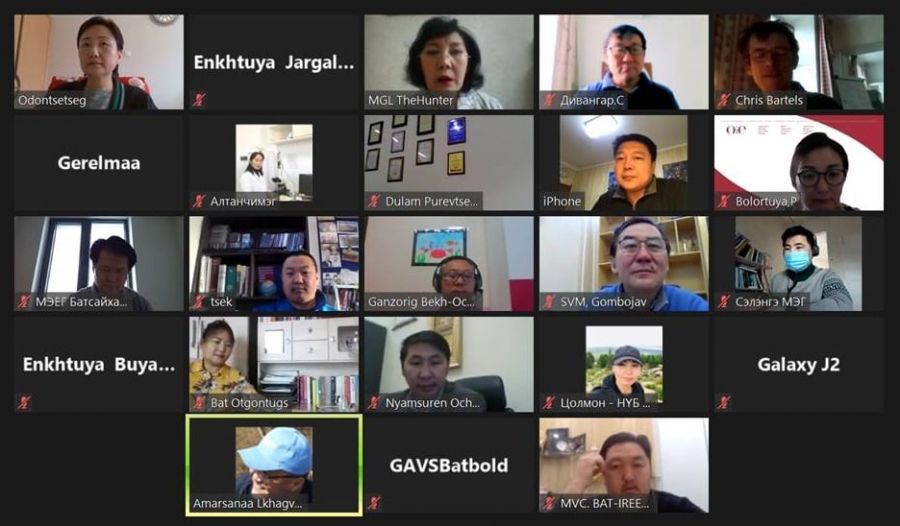 Ulaanbaatar /MONTSAME/ In order to improve the human resource capacity of veterinary professionals and improve the quality of Continuing professional development of veterinarians, a two-stage panel discussion of about 40 people representing public and private veterinarians, feldshers and veterinary technicians was organized by the initiative of the "Livestock Commercialization Project". N. Odontsetseg, the short-term consultant of the project, presented the findings of the discussion and recommendations for further action on January 6-7, 2021.
During the meeting, general information was provided on the goals, responsibilities and rights of the Veterinary Statutory Body, the requirements from the World Organization for Animal Health.
Please visit above links to watch full video records.
1) Summary of proposals from the first and second rounds of stakeholder discussions in the veterinary sector
What is the Veterinary Statutory Body?
https://www.youtube.com/watch?v=gQkvuEs3MCQ
2) Coordination of "Veterinary paraprofessionals"; Opportunities and needs for cooperation between higher and technical veterinary education institutions
3) Recommendations on the structure and function of the Veterinary Statutory Body
https://www.youtube.com/watch?v=8LDmfWfXwnE&fbclid=IwAR21pAUcfAU7hGOERs8-KMFvJpaUbDn23vkhYQl1oPHIkDWUmXzfnBrHOfE
https://www.youtube.com/watch?v=wHRJkgxFD90
Source: Food and Agriculture Organization of the United Nations