Guarantee Insurance, Responsibility in the Economy and Methods of Implementation Training Meeting Held
Economy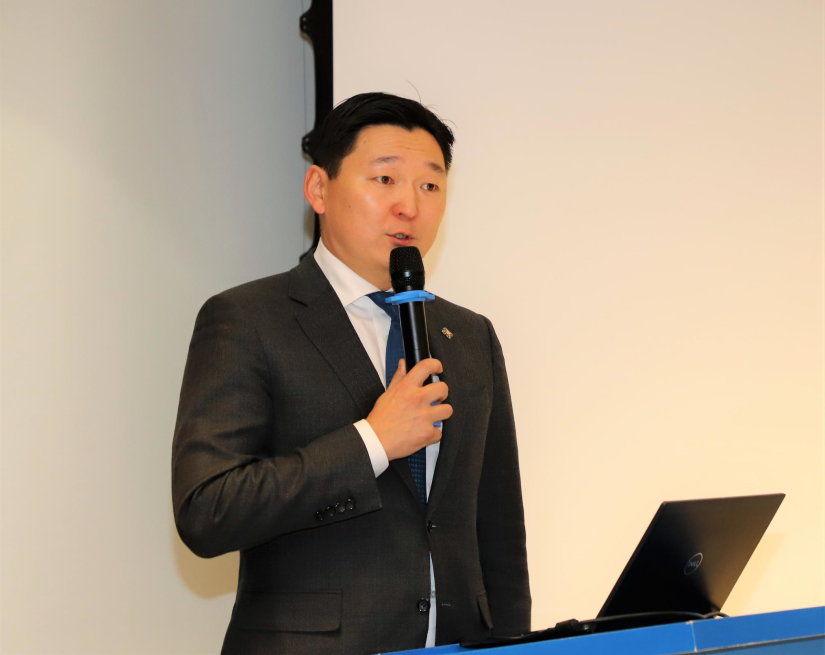 Ulaanbaatar /MONTSAME/. On 29 Nov, the Financial Regulatory Commission of Mongolia (FRC), together with the National Reinsurance JSC and the Seoul Guarantee Insurance Company, organized a training meeting on "Guarantee Insurance, its role in the economy and methods of implementation" in order to expand the insurance market and develop insurance guarantees, which is a big impetus to the economic development. Mr. G.Temulen (Member of Parliament and Chairman of the Parliamentary Standing Committee on Budgets), the Financial Regulatory Commission, Ministry of Finance, Central Bank of Mongolia, Credit Guarantee Fund, Deposit Insurance Corporation of Mongolia, Mongolian Insurance Association, National Reinsurance JSC and other representatives of insurance companies attended the training meeting.
In his opening remarks, Mr D.Bayarsaikhan (Chairman of the FRC) stated that "About 83% of the financial sector is banks, about 10% is the stock market, and about 2% is the insurance market, so there is a need to create a multi-pillar financial sector structure by accelerating its growth and increasing impact on society and economy. For this reason, in the long-term development policy documents of Mongolia, the policy goals of making the financial market multi-pillar and increasing the share of the insurance and capital markets rather than the bank-dominated financial structure. The FRC develops insurance products and services in line with the trends and developments of the international insurance market in following the technical and technological revolution, creates a multi-pillar insurance industry, and refines the industry's risk management system to improve the social and economic impact of the industry, major policy decisions have been made in the area of ​​increase and related measures are being implemented step by step.
The draft law on the provision of insurance guarantees and sureties by insurers to the Law on Insurance and Law on Purchase of Goods, Works and Services with State and Local Property is initiated and submitted to the Parliament by G. Temulen (Member of Parliament and Chairman of Parliamentary Standing Committee on Budgets). As for us (FRC), we have organized a discussion as well as taken opinions from industry participants and the public within the framework of the revised draft of the Insurance Package Law or the Law on Insurance, Insurance Brokerage, and Driver's Insurance. The development of the industry depends on our cooperation, apart from the Financial Regulatory Commission, so we want to work together to create an accessible and multi-pillar financial market."
During the training meeting:
The FRC introduced the current situation of the insurance industry,

National Reinsurance JSC introduced export credit insurance,

Seoul Guarantee Insurance Company introduced Korean guarantee insurance, its needs, surety bonds, credit insurance, and the importance of collateral insurance in creating a safety net for transactions, promoting economic balance, and preventing bankruptcy.
Koreas guarantee insurance, introduced by Seoul Guarantee Insurance Company, was developed in the 1970s and has gone through various stages of development with each economic feature. The guarantee insurance provides credit support to contractors with insufficient creditworthiness and characterized by significant support for the operations of small and medium-sized enterprises. FRC