MNT 150 billion soft loan to be granted for support of spring sowing
Economy
|
Agriculture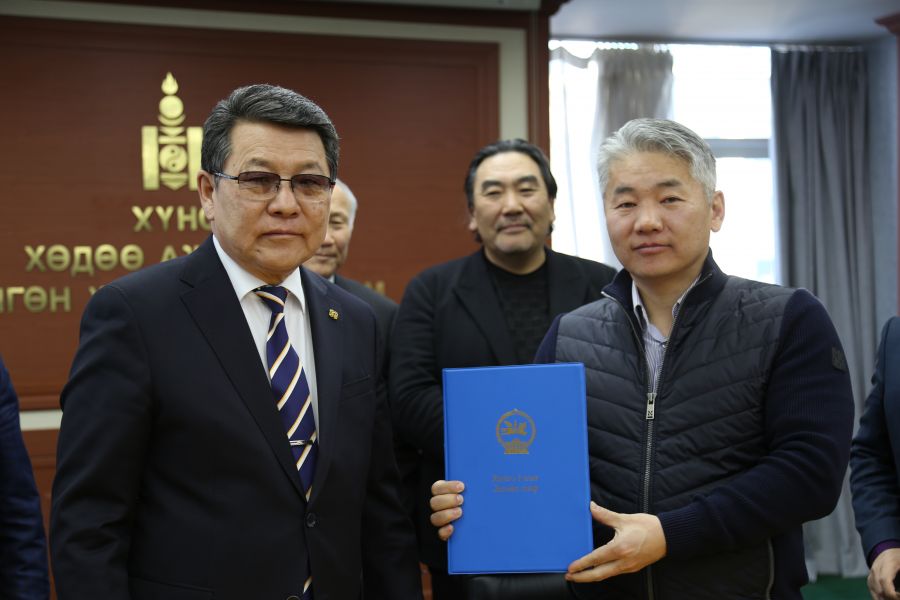 Ulaanbaatar /MONTSAME/ In connection with start of spring cultivation, the Ministry of Food, Agriculture and Light Industry resolved to grant MNT 150 billion soft loan with 3-5 percent interest rate through the Development Bank of Mongolia to encourage crop farmers.
On April 2, Minister of Food, Agriculture and Light Industry Ch.Ulaan and President of the Mongolian National Crop Farmers Association J.Enkhbayar signed a memorandum of cooperation in crop farming sector.
The Ministry is paying special attention on spring cropping of 2020 in regard with economic situation in times of COVID-19 pandemic, considering it important to increase amount of farming fields, keeping jobs and provide people with domestically grown vegetables. Within it, cultivation preparations will be ensured well and necessary equipment, seed, fuel, fertilizer and crop protection substance will be supplied to crop farmers on preferential condition through the Agricultural Support Fund.
Minister Ch.Ulaan said "All types of rice, sugar and vegetable oil are curently import-dependent products. We consider that there is possibility to increase production of oil further as making proper ratio of oil crop in this year's succession planting. We can plant rice domestically in the future as we have had experience on it. We should define its efficiency and develop specific proposals. It is also possible to ensure sugar need domestically. Mainly, there are issues related to establishing sugar processing factory and planting beets. Therefore, we have a position to conduct joint estimation and studies on these matters and implement projects. The Ministry has also developed a plan and policy on 'Atar-4' campaign for sustainable farming development and set up its council. We will attach attention on making appropriate policy, providing necessary support as well as supervising and intensifying its implementation progress."