Mongolia at Int'l Agricultural Winter Trade Fair in Hainan
Economy
|
Agriculture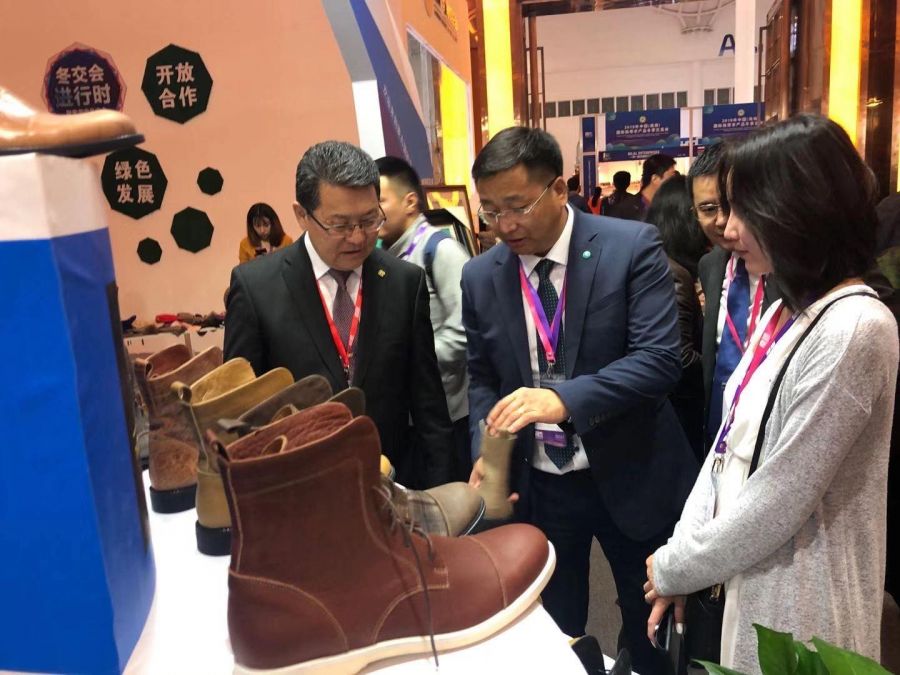 Ulaanbaatar /MONTSAME/. Mongolian Ministry of Food, Agriculture and Light Industry has opened a Mongolian pavilion at the 2019 China (Hainan) International Tropical Agricultural Products Winter Trade Fair to promote and trade Mongolian national products between December 12 and 16.

The annual event in agriculture industry has attracted around 54 thousand investors and buyers from 35 countries and more than 20 domestic manufacturers of meat, leather, cashmere and food products from Mongolia are taking part.
Mongolian Minister of Food, Agriculture and Light Industry Ch.Ulaan highlighted, in his opening remarks at the exhibition, "Goals to enrich the Comprehensive Strategic Partnership between Mongolia and China, improve bilateral trade compositions and increase exports of agricultural products have been on agenda".
During his visit, Minister Ch.Ulaan held official talks with Governor of Hainan Shen Xiaoming and signed memorandum of cooperation with Hainan Province towards active participation of Mongolian entities in the Winter Trade Fair and other events, testing agricultural technologies of Hainan in Mongolia, perform research works with the Chinese Academy of Agricultural Sciences and enhancing the capacity of employees of the agricultural industry of Mongolia.
The Mongolian Ministry of Food, Agriculture and Light Industry reports that opportunities for Mongolian producers and business entities to take part in the agricultural events on easy terms and sell their products on the Hainan market has been opened up.