Model project on animal identification to be implemented in Uvurkhangai
Economy
|
Agriculture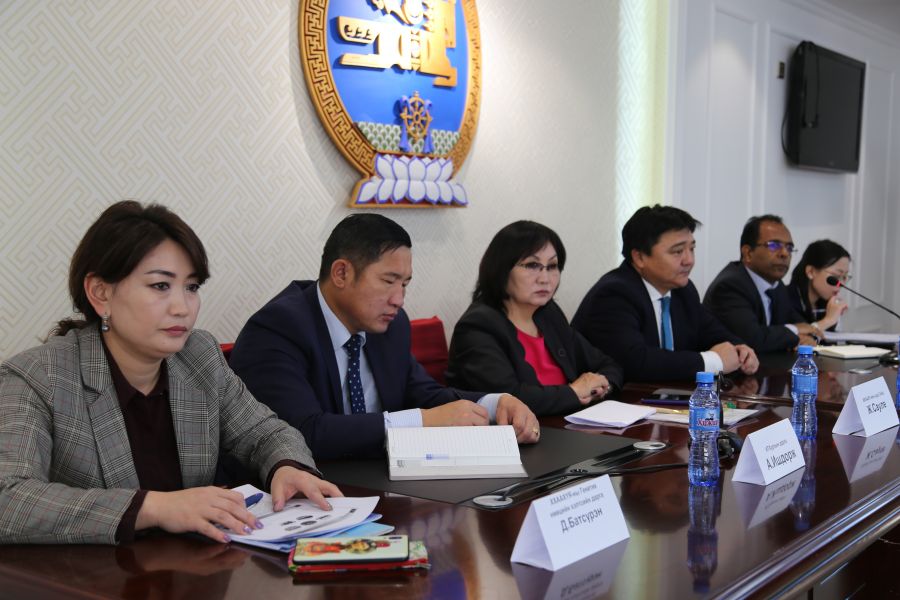 Ulaanbaatar /MONTSAME/. The project to test the renewed animal identification and registration system will be implemented in Bayangol, Guchin-Us, and Uyanga soums of Uvurkhangai aimag, involving 190 thousand livestock of 356 herder families and three meat processing plants. In partnership with the UN Food and Agriculture Organization, the Ministry of Food, Agriculture and Light Industry is to implement the technical assistance project for three years from May 2019.

With the implementation of the project, the livestock gene pool and health will be improved, alongside countermeasures against livestock theft. The opening of the event was attended by Deputy Minister of Food, Agriculture and Light Industry J.Saule, Head of the Livestock Genetics and Pool Department D.Batsuren, FAO Representative Vinod Ahuja, Governor of Uvurkhangai aimag G.Ganbold, specialist of 'Green Gold - Livestock Health' project of the Swiss Agency for Cooperation and Development (SDC) S.Divangar, and veterinary doctors of the soums.
Deputy Minister J.Saule said, "The work on establishing a database network for livestock registration is not new task attempting to reach in our country. However, it is necessary to accelerate, renew and develop the work on livestock registration, and establish a national database and system that meets global standards in order to develop the industry, and improve its competitiveness. Thus, the Ministry of Food, Agriculture and Light Industry has set an objective to create a database that is suited to the unique features of the animal husbandry industry of Mongolia, and establish a system that monitors the quality and safety of animal-sourced products through registration. With the implementation of the test project, we will be able to define ways to realize our objective, establishing the correct foundation, and create the conditions to provide citizens with healthy, safe foods. Partnership is crucial in effectively implementing the project and reaching the strategic objective of the sector's development."
During the meeting, the state policy on livestock identification and registration, the current state in Mongolia, and how livestock identification is done in other countries of the world were introduced alongside the joint project being implemented by FAO and the Ministry, and the project being implemented by SDC in Uvurkhangai aimag.