Domestic need of wheat and potato to be fully secured
Economy
|
Agriculture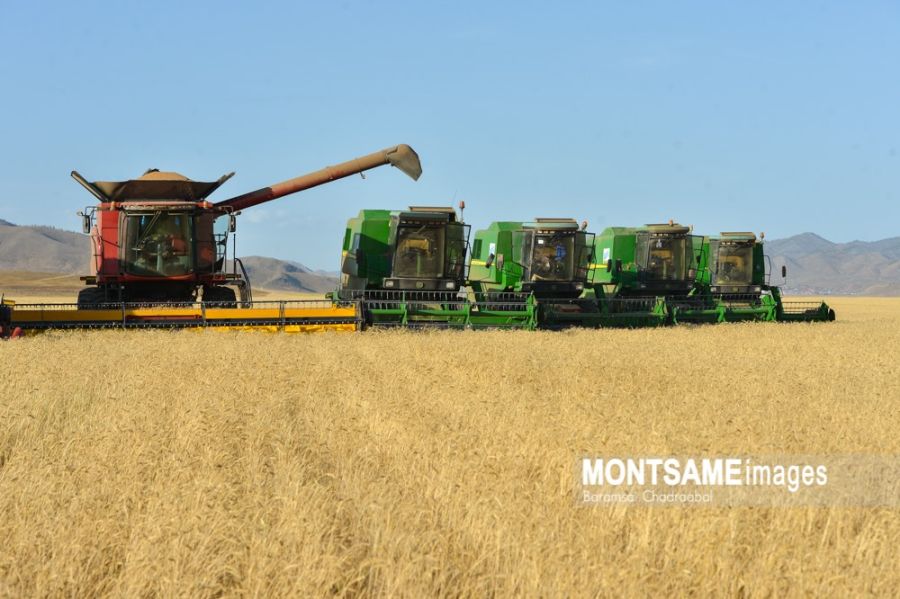 Ulaanbaatar /MONTSAME/. At the regular Cabinet meeting today, August 24, the Minister of Food, Agriculture and Light Industry reported on the preliminary harvesting balance of 2022 and the export of meat and meat products.
According to the preliminary balance, it is expected to harvest 470.3 thousand tons of grain, of which 441.4 thousand tons are wheat; 234.1 thousand tons of potatoes, 125.8 thousand tons of vegetables, 55.7 thousand tons of oil plants, and 104.4 thousand tons of fodder plants. Moreover, 49 thousand tons of wheat will be reserved. As a result, it is possible to fully meet the wheat and potato needs, and 70 percent for vegetables, which is 12 percent more than last year.
At the cabinet meeting, Minister Z.Mendsaikhan was assigned to organize harvesting within a short period, stock up a sufficient quantity of seeds of grain and fodder plants for next year's sowing, and support the storage and sale of potatoes and vegetables.
In this regard and in order to keep the prices of potatoes and vegetables stable, the Ministry of Agriculture and Light Industry is working together with the Office of the Capital City Governor to organize the sale of potatoes and vegetables at 31 locations in Ulaanbaatar city.