International Institute for the Study of Nomadic Civilizations organizes 4th session
Society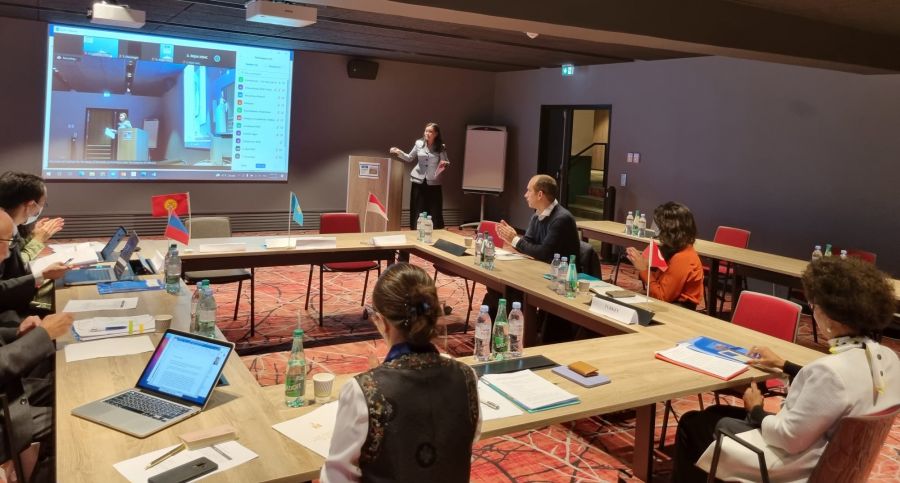 Ulaanbaatar /MONTSAME/ In collaboration with the Ministry of Foreign Affairs of Mongolia, Mongolian National Commission for UNESCO, and the Embassy of Mongolia in France, the International Institute for the Study of Nomadic Civilizations (IISNC) organized its fourth General Assembly session in Paris, France on November 22-23 under the auspices of the Ministry of Culture of Mongolia.
Minister of Culture Ch.Nomin, Director of Policies and Programmes of Social and Human Sciences Sector of UNESCO Angela Melo, Ambassador of Mongolia to France U.Nyamkhuu, and other officials delivered opening remarks at the event participated by government representatives from Mongolia, Kazakhstan, Kyrgyzstan, and Turkey.
During the session, Dr I.Byambabaatar was appointed as the Director of IISNC and new members of the institute's Academic Council were approved with Dr D.Bum-Ochir appointed as the Academic Council's chair.
Minister Ch.Nomin said the Government of Mongolia will give increased focus to reforming the institute in accordance with relevant criteria and rules. The government delegation from the other three countries stressed the significance of the institute and undertook to further expand cooperation.