Forestry cooperation with Russia to be expanded
Environment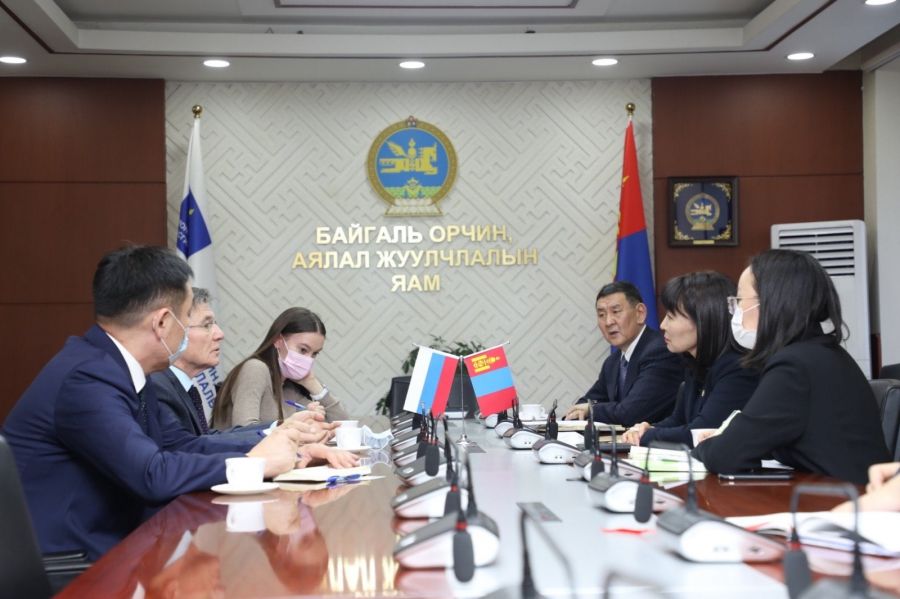 Ulaanbaatar /MONTSAME/ Minister of Environment and Tourism N.Urtnasan held a meeting with Ambassador of the Russian Federation to Mongolia Iskander Kubarovich Azizov.
The two countries have long-standing friendly relations in the sector of environment, said Minister N.Urtnasan at the beginning of the meeting, expressing gratitude for the Baikal Search and Rescue Unit of Russia for the assistance in pulling out the Sukhbaatar ship that sunk in 1985 to protect the ecosystem of Khuvsgul lake. The efforts to reduce pollution in the lake will continue with defining the locations and recovering sunken vehicles in 2022-2024. The Mongolian side made proposals to study the possibility of importing larch and pine seeds from Russia as part of the One Billion Trees campaign and strengthen cooperation between experts of the two countries to stock up forest seeds.
Ambassador I.K.Azizov expressed readiness to cooperate in developing eco-tourism and protecting the environment in 2022-2024 and proposed cooperating in improving the 180 km road connecting Khankh and Khatgal soums along the eastern shore of Khuvsgul lake.
The Environment Minister accepted the Ambassador's proposal and decided to discuss a roadmap for the plan at their next meeting.
The sides agreed to organize the next meeting of plenipotentiaries of the Government of Russia and the Government of Mongolia on implementation of the Agreement on the Protection and Use of Transboundary Waters in December 2021.
At the end of the meeting, the Russian Ambassador undertook to provide support and work together in protecting transboundary waters, preventing forest fires, and restoring forests.