Special machines 2021 Exhibition to be held in Ulaanbaatar
Economy
|
Agriculture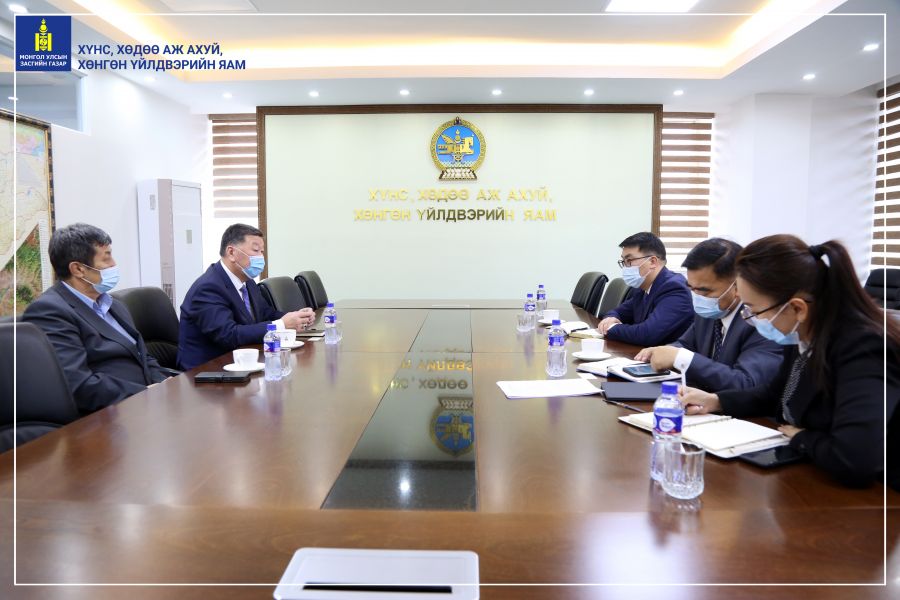 Ulaanbaatar /MONTSAME/ State Secretary of the Ministry of Food, Agriculture and Light Industry T.Jambaltseren had a meeting with Minister in charge of cooperation with Mongolia of the Republic of Buryatia D.Sh.Chiripov.
At the beginning of the meeting Mr. D.Sh.Chiripov said a large group of representatives from Buryatia will attend the Special machines 2021 Exhibition of Russian Agricultural and Road-building Equipment to be organized in Ulaanbaatar on September 27-28, on the occasion of the 100th anniversary of diplomatic relations between Mongolia and the Russian Federation.
He also underscored that Buryatia can supply meat and dairy cattle, elite wheat seeds, and berry bushes to Mongolia and showed an interest in importing red meat from Mongolia.
State Secretary T.Jambaltseren congratulated the Minister on his appointment to Mongolia and said the development of a plan for cooperation in agriculture between the two sides will help the two sides have effective cooperation.