Mayor D.Sumiyabazar to lead organizing committee of 2nd East Asian Youth Games
Sports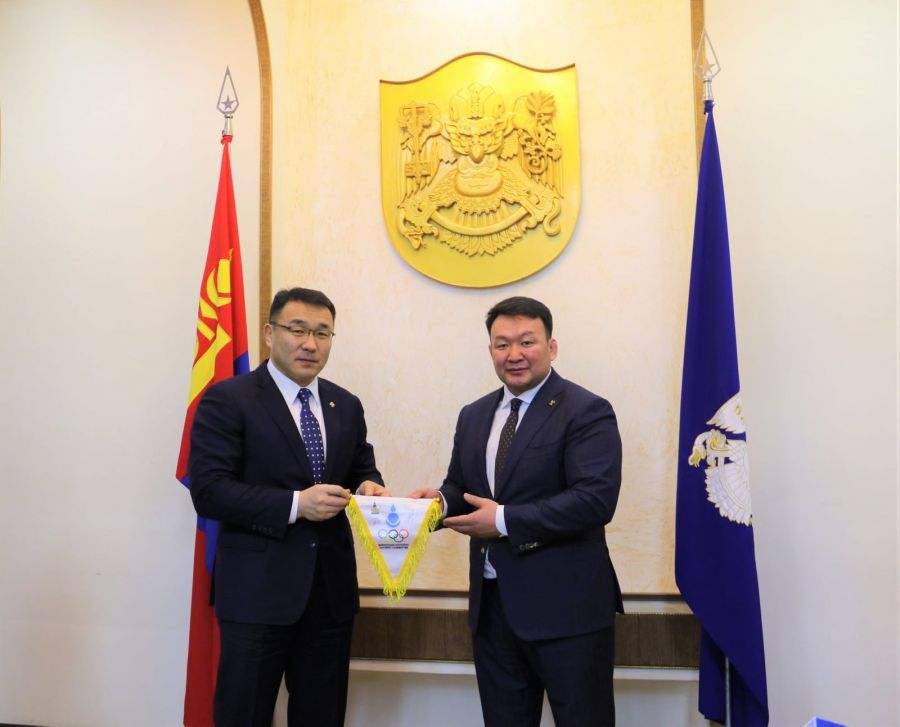 Ulaanbaatar /MONTSAME/ Today, on March 15, President of Mongolian National Olympic Committee (MNOC) N.Tuvshinbayar met with Governor of the Capital City D.Sumiyabazar, exchanging views on issues related to hosting the 2nd East Asian Youth Games in Ulaanbaatar city in 2023.
According to an official request by the MNOC, Governor of the Capital City D.Sumiyabazar has been appointed as the President of Organizing Committee of the 2023 Ulaanbaatar East Asian Youth Games.
A tripartite agreement was signed by the MNOC, Municipality of Ulaanbaatar City and East Asian Olympic Committee on July 29, 2017 in Taichung, Taiwan, officially agreeing to host the second edition of the East Asian Youth Games in Ulaanbaatar, the capital of Mongolia.
Teams from Mongolia, China, the Republic of Korea, the Democratic People's Republic of Korea, Japan, Macao, Hong Kong, Taiwan and Guam (with an invitation) will participate in the continental multi-sport event.
Incidentally, Mayor of Ulaanbaatar city D.Sumiyabazar won a gold medal at freestyle wrestling event of the 1997 East Asian Games held in Busan when he was an athlete. While, N.Tuvshinbayar claimed a bronze medal at the 5th East Asia Games that took place in Hong Kong in 2009.