Endangered red deer brought to Bogd Khan Mountain from Khustai National Park
Environment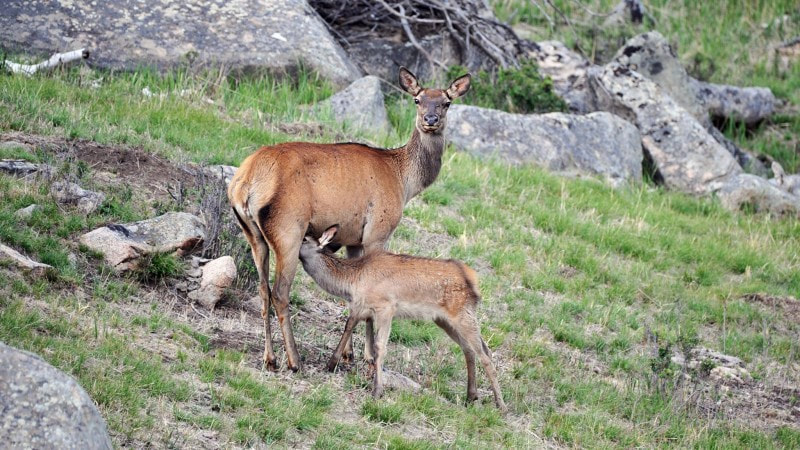 Ulaanbaatar /MONTSAME/ 10 red deer have been relocated from Khustain Nuruu National Park (NP) to the strictly protected Bogd Khan Mountain, reports the Administration of the Bogd Khan Mountain Strictly Protected Area (SPA).
Rangers and administrations of Khustai Nuruu National Park and Bogd Khan Mountain SPA together with the Veterinary Institute of the Mongolian University of Life Sciences relocated the species to support its population growth.
Previously, N.Bandi, Ph.D., and lecturer of the National University of Mongolia N.Suran, Ph.D., have carried out a study to relocate deer to Gurvansaikhan Mountain of Umnugobi aimag from the Khustai NP.

Mongolia's red deer population has increased from less than 100 to 1,200 thanks to the species' relocation to Khustai NP.
The species' population that stood at 130 thousand in 1980 has rapidly declined since 1990, adding the species to the list of endangered animals. The population decrease is explained to have been caused by uncontrolled poaching and human activities. Red deer that was on the brink of extinction was saved when the government took Khustain Nuruu under state special protection about 30 years ago, after the reintroduction of Przewalski's horse or Takhi to the national park.