Government welcomes support from Facebook
Society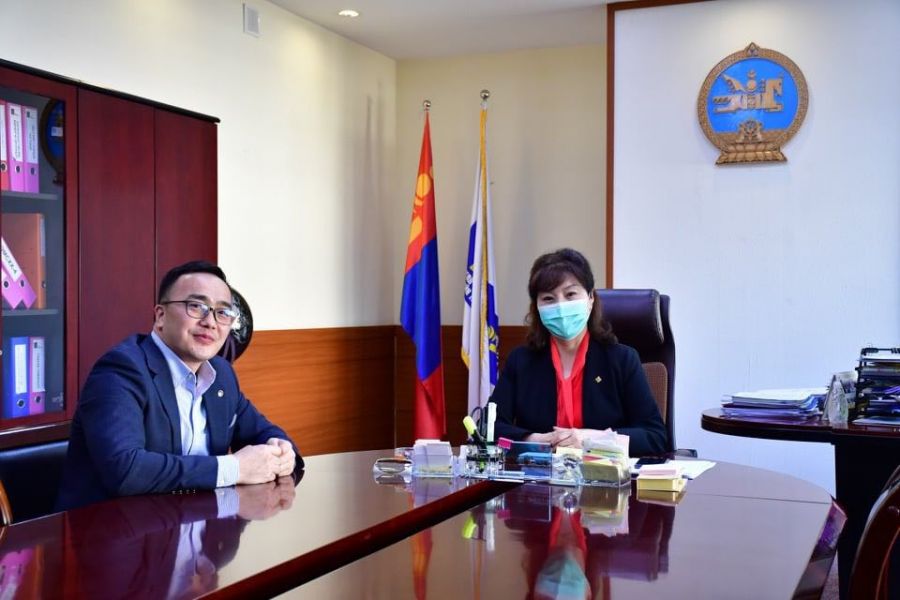 Ulaanbaatar /MONTSAME/ The Ministry of Health, Government of Mongolia, has received sponsorship from Facebook to help it to launch public education campaign about COVID-19 on the social media platform. Facebook has provided free advertising support to the health ministry, which is now working with other government departments including Communications and Information Technology Authority (CITA), to keep Mongolian people well informed of latest and most authoritative information related to the situation of COVID-19.

The public education campaign launched by the health ministry via its official verified Facebook page ( www.facebook.com/www.mohs.mn ) focuses on accurate information about COVID-19 in an effort to combat the spread of coronavirus related misinformation. The health ministry also delivers real-time updates from national health authorities and organizations and will offer resources and tips to the people of Mongolia on how to stay healthy, prevent the virus, and support your family and community.


Facebook has also provided a set of online creative assets including useful tips on prevention of COVID-19 and how to spot misinformation so we can minimize panic. The health ministry and CITA have also set up a special task force to work with experts from Facebook's public policy and advertising teams to ensure Mongolia's public education campaign on COVID-19 efficient and effective.


Sarangerel D, the minister for health, wants to acknowledge that it is important to have authoritative facts and figures regarding the public health protocols and precautionary measures, for the purpose to reduce anxiety and fears among the general public about the disease. "Facebook is the biggest social media platform in the world, and the Mongolian government wants to acknowledge Facebook's efforts to work with different governments around the world, including Mongolia, to help to keep the public informed and educated, so we all can have a better understanding of the COVID-19 outbreak, which is an unprecedented crisis facing the world right now," said the health minister.


The government will continue to work with Facebook in the aspects of education of public health and fight against misinformation, especially cracking down on any coronavirus related posts that pose imminent risk of physical harm to Mongolian people, including many who are Facebook users. The COVID-19 crisis also serves as an important time when so many people are relying on social media to stay in touch with their families and friends and get real-time updates on the pandemic. The role of Facebook for Mongolia and the world is more important than ever. We continue to look forward to working with Facebook for the future betterment of Mongolian people.
Source: Ministry of Health