Asian Qazaq Kuresi Championship to take place in Mongolia
Sports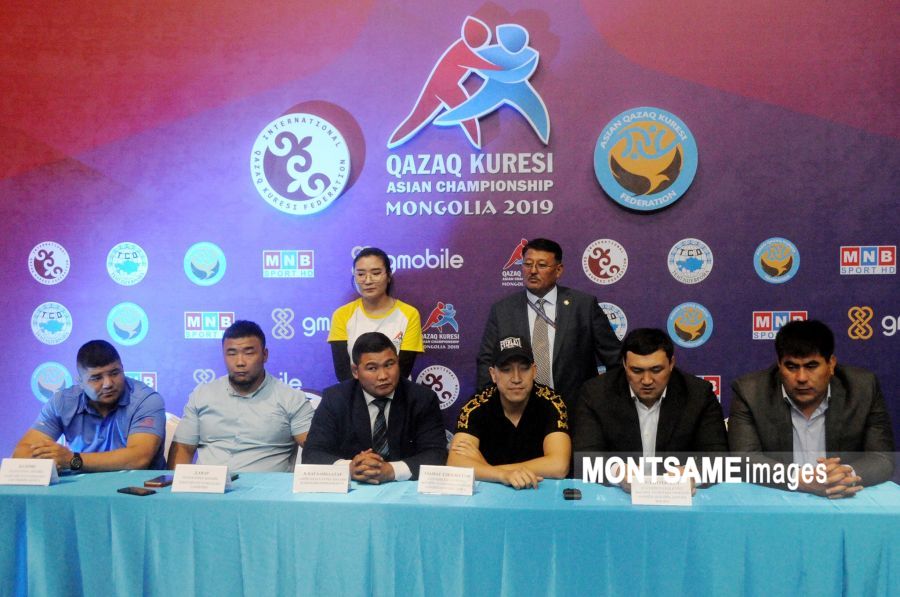 Ulaanbaatar /MONTSAME/. The Asian Qazaq Kuresi Championship is to take place in Mongolia for the first time on August 17-18.

Over 120 athletes from 11 countries will compete in the continental championship that will be jointly organized by the International Qazaq Kuresi Federation and the Asian Qazaq Kuresi Federation.
President of the Asian Qazaq Kuresi Federation Kh.Tsagaanbaatar said, "As the host country, there will be a total of 17 athletes representing Mongolia with two athletes in each weight class and one athlete in the open weight class. The first-place winner will be awarded USD1,000, and the second and third place winners will be awarded USD500 and USD300 respectively in each weight class. However, the first place winner for the open weight class will be rewarded USD3,000."
Previously, the Mongolian team won three gold, three silver and two bronze medals from the Asian Qazaq Kuresi Championship last year.