Mongolian land exchange system launches
Economy
Ulaanbaatar /MONTSAME/ A digital platform for conducting auctions of land acquisition and land tendering was launched last week. The integrated land exchange platform not only allows people to participate in land auctions and tendering activities using their computers, laptops, tablets, smartphones from wherever they are, but also receive information about land and land acquisition, auction and post their advertisement for land sale or lease. Also, various services regarding land, such as market price for land, information about land deposit and land lease registration and distribution of cadastral map, copy of certification and land payment receipt are now available to users. According to officials, this is a part of exposing non-transparent activities of property market in Mongolia.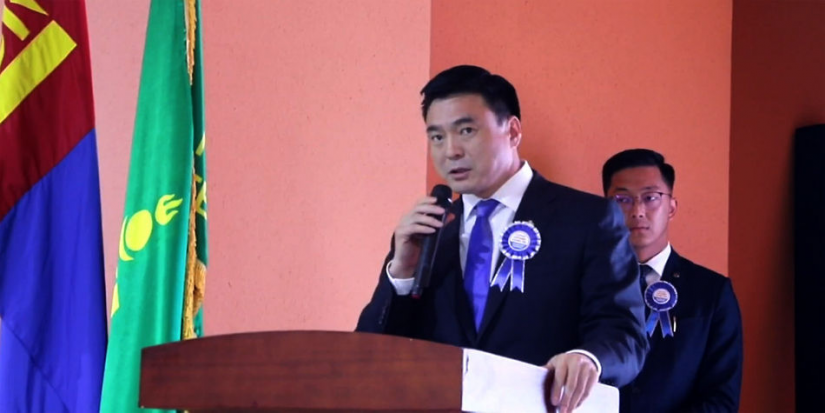 The launch event was held at Dunjingarav shopping center with the participation of Deputy Minister of Construction and Urban Development B.Munkhbaatar and Ulaanbaatar City Mayor S.Amarsaikhan, Chairman of the Ulaanbaatar Land Administration Department A.Enkhmanlai and other relevant officials.
At the opening, UB Mayor S.Amarsaikhan said "The online center of land exchange is expected to stop hidden activities of land exchanges and trade that usually meet with skepticism and provide people with fair access to information about land use and acquisition. During the current period of rapid advances in science and technology, land related activities will develop as smart, based on technology and easier to access thanks to the online service. We are glad that the online center containing all the land-related information is open now within the framework of human-centered city development".
The user-friendly land exchange platform www.mle.mn is directly connected to Mongolian National Spatial Data Infrastructure, Cadastral Information Database and other databases. In addition, a Land Fund was established with a view to further broaden the operations of the Land Exchange System and reorganize properly based on land demand and uses and population patterns and density.