AmCham Mongolia organizes an aviation week on 'Launching Direct Air Carrier to the United States'
Society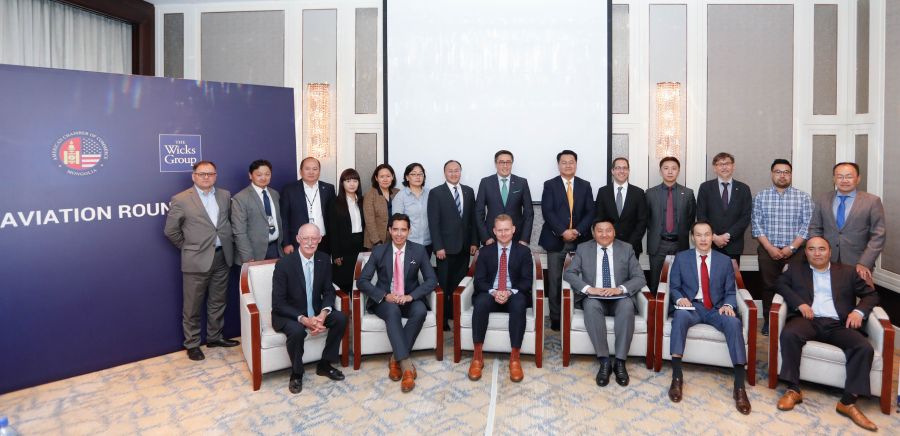 Ulaanbaatar /MONTSAME/ AmCham Mongolia, in collaboration with The Wicks Group, organized a successful aviation week from June 3-7 to initiate a discussion on 'Launching Direct Air Carrier to the United States'.
During aviation week, discussions were held on the various requirements Mongolia needs to meet to obtain the requisite U.S. government approvals and air carrier operating authority to launch direct air carrier services to the U.S. The U.S. Department of Transportation, and the Federal Aviation Administration (FAA) have an extensive mandated process through which countries must ensue to fly to the U.S.
AmCham Mongolia hosted meetings between The Wicks Group, Ministry of Road and Transport Development of Mongolia (MRTD), Civil Aviation Authority of Mongolia (CAA), and air carriers such as MIAT Airlines, Aero Mongolia, Eznis, Turkish Airlines, and Hunnu Air, to initiate this crucial discussion. During aviation week, AmCham Mongolia and The Wicks Group also visited the new international airport to see where Mongolia's aviation is headed and how it is increasing its capacity.
The main event of aviation week was a Roundtable Discussion held June 6, where the obstacles and proceedings needed to earn authorization to launch direct air carrier services to the U.S. was discussed in detail. In the roundtable discussion, Benjamin Le Roy- Economic and Commercial Section Chief of the U.S. Embassy in Mongolia, Ronce Almond- Partner of The Wicks Group, Barry Valentine- Senior Advisor of The Wicks Group, Jay Liotta- Letterhead Partner of MahoneyLiotta, N.Myagmarsuren- Head of Aviation Policy and Implementation Division of MRTD, G.Batbayar- Head of Aviation Policy and Planning Department of CAA, N.Ganbold- Vice Director of MIAT Airlines gave speeches, and held discussions with the aviation industry's key representatives.
Gary Biondo, AmCham Mongolia's Vice Chariman, stated in his opening remarks that launching direct air carrier services to the U.S. is a live possibility for Mongolia. By achieving this, the two nation's bilateral, commercial, and economic relations would accrue, and thereby, highly benefit Mongolia's development. In addition, Gary Biondo mentioned that hosting The Wicks Group is the first step in a long process in which AmCham Mongolia is committed to playing a central role.
The Wicks Group is a Washington, DC-based law firm that specializes in providing legal assistance to aviation-related businesses and authorities. With a 100 percent success rate, The Wicks Group has assisted India, Azerbaijan, and African countries among numerous other countries to receive the authorization to fly to the U.S. They guide their clients through complex domestic and foreign regulatory matters, and help them structure and accomplish their commercial transactions. During the roundtable discussion, The Wicks Group introduced the mandated five-step process Mongolia would need to proceed through to qualify to fly to the U.S. They mentioned that first of all, the Mongolian CAA must first successfully pass an FAA International Aviation Safety Assessment audit and earn the FAA Category 1 compliant rating.
Benjamin LeRoy, Economic and Commercial Section Chief of the U.S. Embassy in Mongolia, echoed The Wicks Group and emphasized the regulatory testing, auditing and training Mongolia needs to go through first, and also enthusiastically quoted, "The U.S. is open to and supportive of this development between the two nation."
Currently, MIAT Airlines has extensive room for improvement in their specialized workforce, technical expertise, and operational security to fully qualify for FAA assessments. N.Ganbold, the Vice Director of MIAT Airlines, stated that they are currently attending to these matters and presented MIAT's future plans. He quoted, "We are aiming to launch direct air carrier services to the U.S. by 2021. We have completed the first step out of the mandated five-step process, and we are eagerly working to earn FAA Category 1 compliant rating. By October this year, we are also getting a new aircraft."
source: amcham.mn