Mongolia-Taiwan joint meeting held
Economy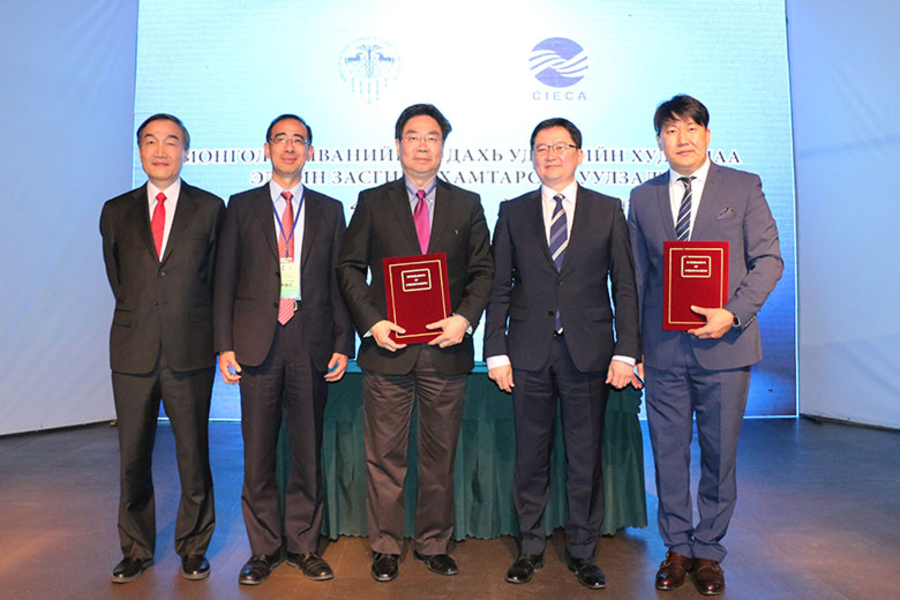 Ulaanbaatar /MONTSAME/ The 17th Joint Meeting between the Mongolian National Chamber of Commerce and Industry (MNCCI) and the Chinese International Economic Cooperation Association (CIECA) took place on May 23.

The meeting brought together some ten enterprisers and companies including "ANKO food Machine", "Taifer" and "Chemical international" from Taiwanese side. Mr. Lin-Wu Kuo, Chairman of the CIECA, Kuo-Jung Huang, Representative of the Taipei Trade and Economic Representative Office in Ulaanbaatar, authorities of the Taiwan External Trade Development Council (TAITRA) and the Export-Import Bank of Taiwan also attended the meeting.

Intensifying the ties and cooperation between Mongolia and Taiwan, attracting sales and investments to Mongolia and introducing progressive Taiwanese technologies in Mongolia were prime goals of the joint meeting.

Mr. B.Lkhagvajav, Chairman of the Board and President of the MNCCI, made the opening remarks at the meeting, and emphasized the annual meeting gives huge impetus to expansion of business opportunities and serves as a bridge for mutual share of information and connecting entrepreneurs. After expressing thank to the Taiwanese business delegation for attending the meeting, Mr. Lkhagvajav spoke of some statistics on Mongolia-Taiwan trade, saying that Mongolia's export to Taiwan reached USD 26.2 million, whereas the import from Taiwan reached USD 7.1 million in 2017. Mongolia has vast mineral resources, while Taiwan has developed high-tech, which means that the sides can boost the mutually-beneficial cooperation under their advantages, he said.

In turn, Mr. Lin-Wu Kuo said the trade turnover between Mongolia and Taiwan increased by 2.8 times this year compared to the same period of 2017, and it is likely to soar further.

"Upon the request of Mongolian entrepreneurs, we have arrived here with business delegates engaged in specific areas. Mongolian enterprises and exporters of agricultural products, wool and cashmere goods and cosmetics have a big potential to purchase equipment for small and medium enterprisers from Taiwanese companies. They can communicate with the EXIM Bank of Taiwan or companies. Taiwan has vast experience in realization of credit guarantee fund and boosting SME, thus we can share our experience with Mongolian entrepreneurs," Mr Lin said.

Within the Joint Meeting, a Memorandum of Understanding was established between the MNCCI and the TAITRA.

source: mongolchamber.mn