Banks paying attention on e-banking security
Economy
|
Agriculture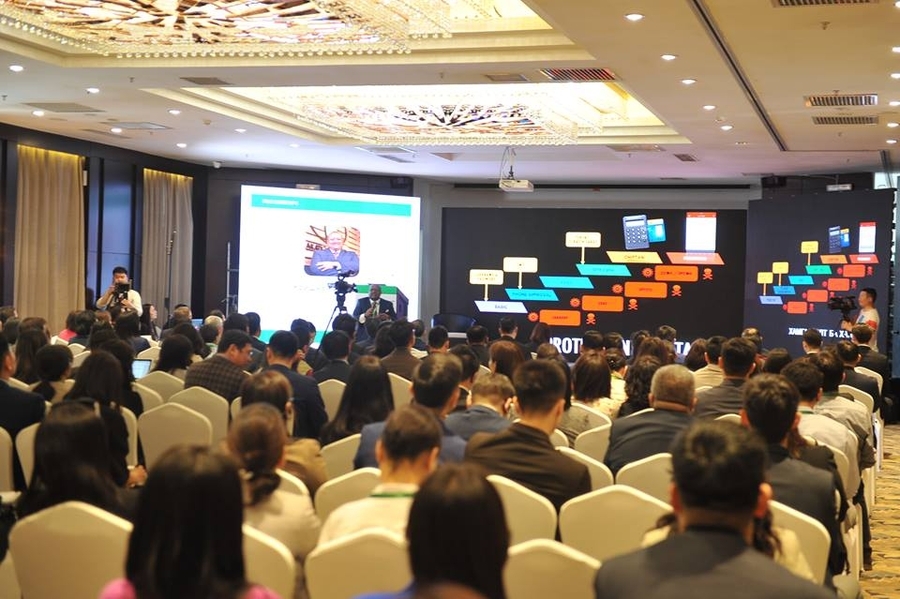 Ulaanbaatar /MONTSAME/ The first international forum themed 'E-banking Security and Payment Risks' initiated by Khan Bank took place at the Tuushin Hotel on April 26. More than 200 representatives of banking and financial sector exchanged views on the matter at the forum jointly organized by the Bank of Mongolia (BOM) and Mongolian Bankers Association.

According to police agencies, the number of e-banking and facebook related crimes has increased in 2017. The experts stressed that it's time for Mongolia to pay close attention to this matter.

Opening the forum Vice President of BOM B.Lkhagvasuren said that the banks should have a proper security system to ensure their customers' security and confidentiality. "On the other hand, it is important to improve consumers' financial education. Therefore, the BOM announced the 2018 as a financial consumer protection year and launched the 'Consumer Protection Campaign' in January. The forum is one of the works under the campaign."

CEO of Khan Bank John Bell noted that the forum targeted to find solutions on the parties' collaboration in restricting access to e-banking and payment cards' encryption. "More than a million people own Khan Bank cards. Plenty of works should be done to protect the interests of these people" he said.

At the forum discussions were held on three main topics including E-banking security, Payment card risks and Public knowledge on e-banking and payment risks .

AKATI Consulting CEO, international IT expert Krishna Rajagopal gave a key presentation of the E-banking security forum. "Studies show that cybercrime is more lucrative than drug trade. This kind of crime is committed by 14-34 year olds. Rather than professionals, more and more young people are getting involved in in cybercrime, " he said.

Director of the Mongolian National Data Center said "Internet security is insufficient in Mongolia. According to analyzes of sites located at our center, 3.5-4 million out of 190-200 million requests received last year were cybercrime attempts. Besides the proper security system, we need good specialists. Thus, it is important for organizations to improve skills of the specialists".

The participants agreed on the importance of improved public education and the legal environment in the future.

B.Misheel