Iran requests relocation of Mongolian camel and frozen camel semen
Society
Ulaanbaatar /MONTSAME/ Deputy Minister of Food, Agriculture and Light Industry J.Saule met with delegates led by Mahmoud Farazandeh, Vice Minister and Director General for East Asia and Oceania Affairs of the Iranian Foreign Affairs Ministry.
At the beginning of the meeting, Deputy Minister J.Saule expressed gratitude for the close cooperation in food and agriculture sector over the past 10 years. She also emphasized that Mongolia put a request to export meat, particularly goat meat, to Iran and the country expressed to study it.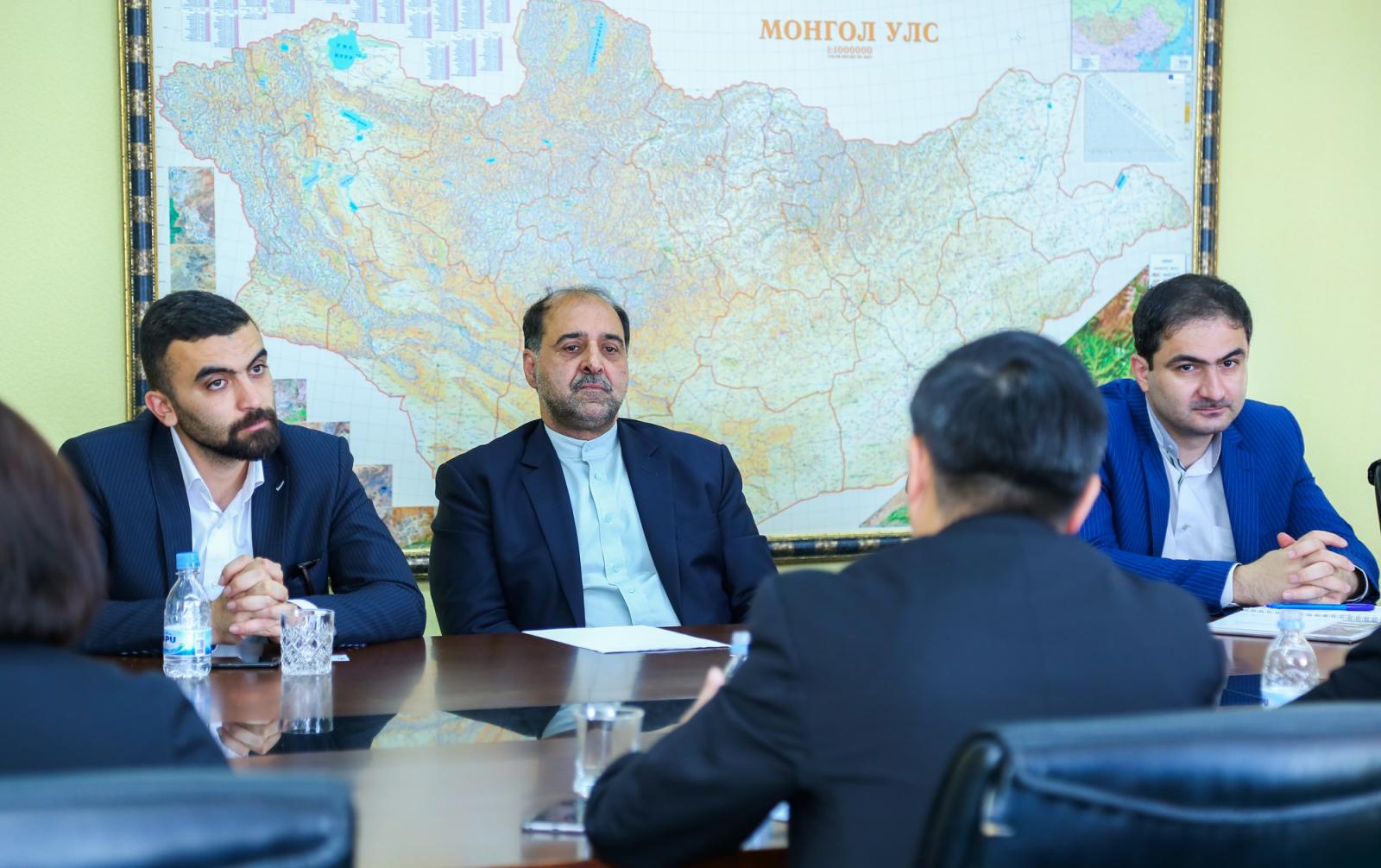 Iran delegation submitted three specific proposals which are import of meat, purchasing camels and relocating them in Iran, and having deep frozen camel semen since camel has honorable status in Iran. The delegation is interested in visiting camel farms in Mongolia to get specific information and establishing camel farm in Iran. In addition, they expressed their further intention to export camel wool products aside from satisfying domestic needs as Iranian women appreciate them.
Deputy Minister J.Saule said the proposal will be seriously considered and an official response will be sent as two humped camels are rare in the world and the camel population makes small part in Mongolian livestock. Deputy Minister invited the delegates to visit the National complex for livestock gene pool, which was recently established. She also restated willingness to increase the amount of export meat to Iran.

In recent years, studies on health impacts of animal origin raw materials and products have been intensified. There has been some achievements in agriculture studies including Mongolian scientists' discovery that camel milk has composition against cancer. The two sides agreed to cooperate and share experiences in science sector.

M.Anudari