Eco club summit gathers over 500 pupils
Environment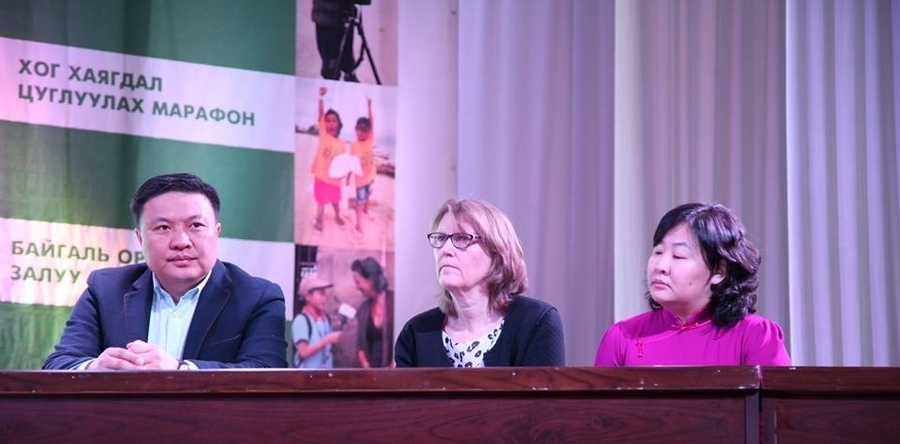 Ulaanbaatar /MONTSAME/ More than 500 pupils gathered at the Nairamdal International Children's Camp on March 18 for an Eco Club Summit.

The summit was held within the framework of the 'Green Passport' campaign initiated by Minister of Environment and Tourism N.Tserenbat. Members of eco clubs active in 89 schools in Ulaanbaatar attended the summit which aimed to provide general directions on the activities the pupils will be engaged in during the campaign.

In specific, the eco clubs were encouraged to participate in a promotional video contest calling for increased awareness on environmental issues, organize a waste-collecting marathon, take up the task of reporting on environment, come up with new eco-friendly ideas, introduce the 'Green Passport' campaign at their respective schools and issue green passports to all pupils.

Minister N.Tserenbat was present at the summit opening and said, "You are the future of Mongolia. I am confident that the eco clubs can motivate their own and the older generations to protect the environment and set an excellent example themselves."

The Minister is launching a package of initiative called 'Let's Change Our Attitude', which incorporates the 'Green Passport' campaign aiming to increase awareness on nature conservation and reach out to the general public through the younger generation.

"Children around the world should see what Mongolian children are doing to help preserve the nature," said Helena Molin Valdes, Head of the Climate and Clean Air Coalition Secretariat at the UN Environment Office, who traveled to Mongolia at the invitation of Minister N.Tserenbat to attend the summit opening ceremony. Ms. Valdes expressed her intention to visit Mongolia again next year to see the outcome of the efforts of the eco clubs.

Moreover, the summit saw an award ceremony for the contest to design scrap battery boxes among pupils. 39 eco clubs participated in the contest, and the 'Green World' eco club of the 28th School of Ulaanbaatar took the first place. The club was formed in 2015. The second place was won by the 25th School and the special place by 'Erdmiin Urgoo' complex school, which has been running an eco club since 2008.
Kh.Aminaa