PM reports on spring sowing preparations
Economy
|
Agriculture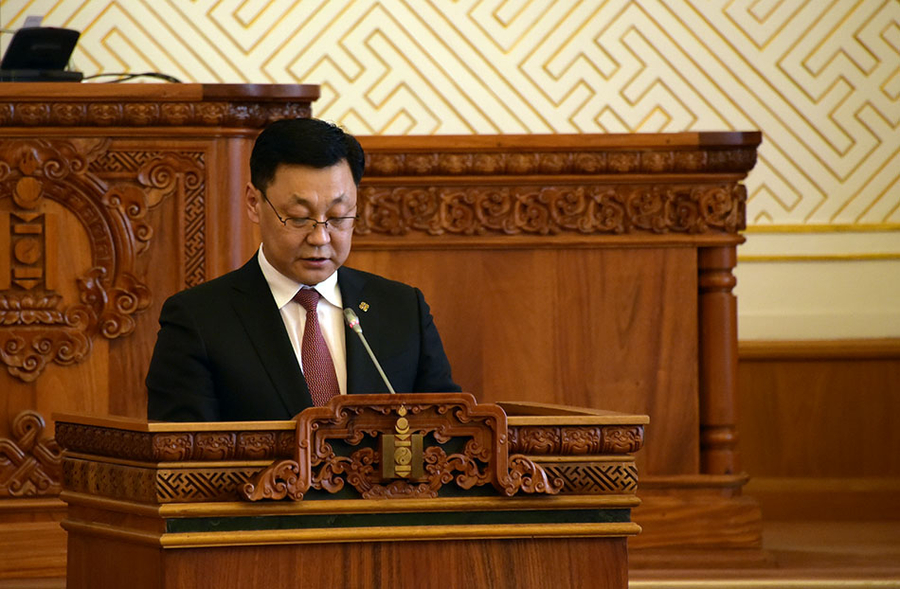 Ulaanbaatar /MONTSAME/ During Parliament's plenary session on April 21, Friday, Prime Minister J.Erdenet delivered a report on preparatory measures for the 2017 spring sowing, a written version of which was handed to Members of Parliament.

458 thousand ha land will be cultivated for sowing this spring. In particular, 381.6 thousand area will be sowed including 362.1 thousand ha for wheat, 15.1 thousand ha for potatoes, 8.5 thousand ha for vegetables, 23.2 thousand ha for fodder, 28.6 thousand ha for oil plants and 1 thousand ha area for fruit. From this, the crop production sector has set an objective to harvest 498.5 thousand tons of grain including 477.6 thousand wheat, 166.5 thousand tons of potatoes, 102.1 thousand tons of vegetables, 46.4 thousand tons of fodder, 22.8 thousand tons of oil plants and 4 thousand tons of fruit.

In scope of 'Stabilizing Crop Production Industry' mid-term program adopted in 2016, the sector is maintaining a normal production rate and expects to meet its targets, the Prime Minister said. He also mentioned about national symposium of land farmers which took place on April 14, addressing the 2017 objectives of the sector.

The Prime Minister's report included several other aspects such as requirements for the spring sowing, measures that are taken to ensure full preparation and government plans for the crop production sector.

The upcoming measures include adoption of wheat restoration policy, 'Fruit' and 'Vegetable' mid-term programs and 'Young Land Farmer' project in the frameworks of Third Crop Rehabilitation Campaign national program; introduction of financial lease service and intensification of technological reform in crop production sector; improvement of crop insurance legislation; enhancement of the quality of harvested yield; increase of fodder crop and leguminous plants; and ensuring that oil plantation land doesn't exceed 20 percent of total arable land.

Kh.Aminaa