Ambassador S. Baatarjav Presents His Letter of Credence to the Serbian President
Politics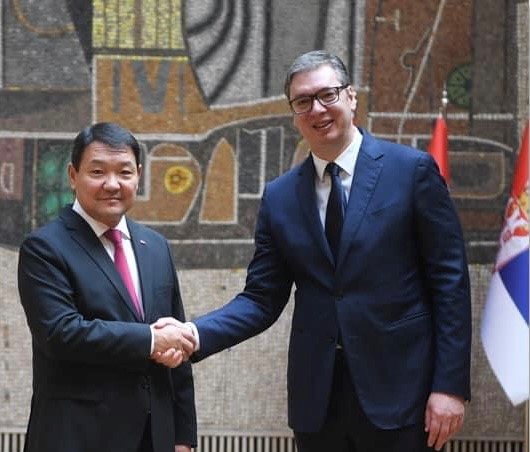 Ulaanbaatar, May 24, 2023 /MONTSAME/. Non-resident Ambassador of Mongolia to the Republic of Serbia S. Baatarjav presented his Letter of Credence to President of the Republic of Serbia Aleksandar Vučić on May 22, 2023.
Ambassador S. Baatarjav conveyed warm greetings of President of Mongolia Khurelsukh Uknaa to President Aleksandar Vučić and the Serbian people and talked about expanding the cooperation between the two countries.
In response, President Aleksandar Vučić expressed his confidence in the two countries's potential to foster and extend relations and cooperation.