Exhibition displaying rock art in Mongolia opens
Art & Culture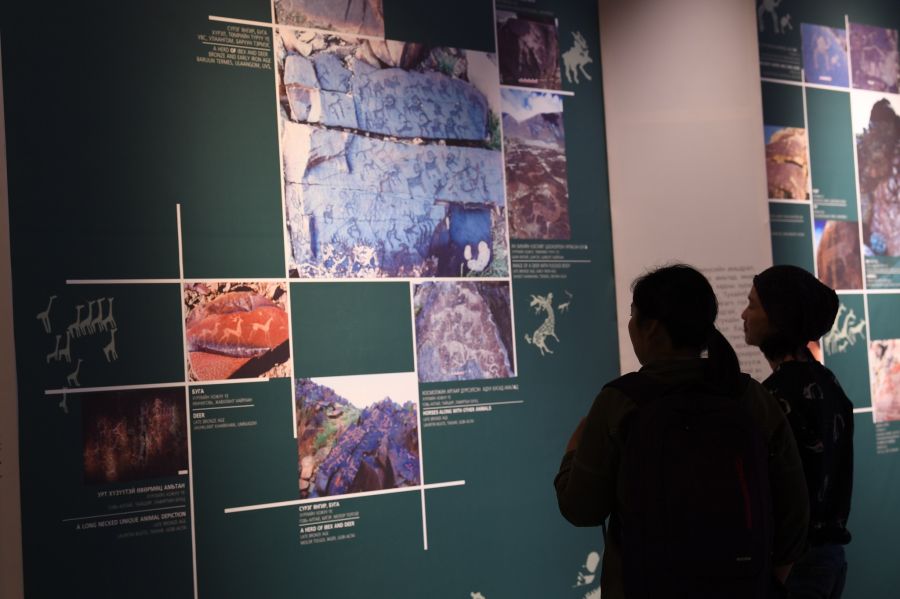 Ulaanbaatar /MONTSAME/. In celebration of the 20th anniversary of the Institute of Archaeology of the Mongolian Academy of Sciences, the Ministry of Education and Science and the National Museum of Mongolia jointly opened a special exhibition, "The Ancient Rock Arts."
Rock art is an essential source of the history of ancient nomads and an archaeological stone that reflects many aspects of the lifestyle, social and spiritual development of people of a specific period.
Mongolia is one of the richest countries in the world in terms of rock art. For this reason, it rightfully attracts the attention of researchers due to its content, design, and historical and cultural value. Rock art is not only the historical and cultural heritage of Mongolia but also a valuable archive of the world's cultural heritage preserved in nature. Therefore, the exhibition organizers emphasize the importance of protecting the rock arts that became a cultural heritage of Mongolia and humankind, passing on to the younger generation, and promoting them.
The exhibition displayed more than 100 best paintings from rock arts in Mongolia, divided into two groups: rock carvings and rock paintings according to the general category of rock paintings.
AR and VR digital technology brought these stones to life so the viewer could feel naturally.
The exhibition is free and open to the public for a month.