Exhibition of artifacts discovered from Kharakhorum to be held at Museum Rietberg
Society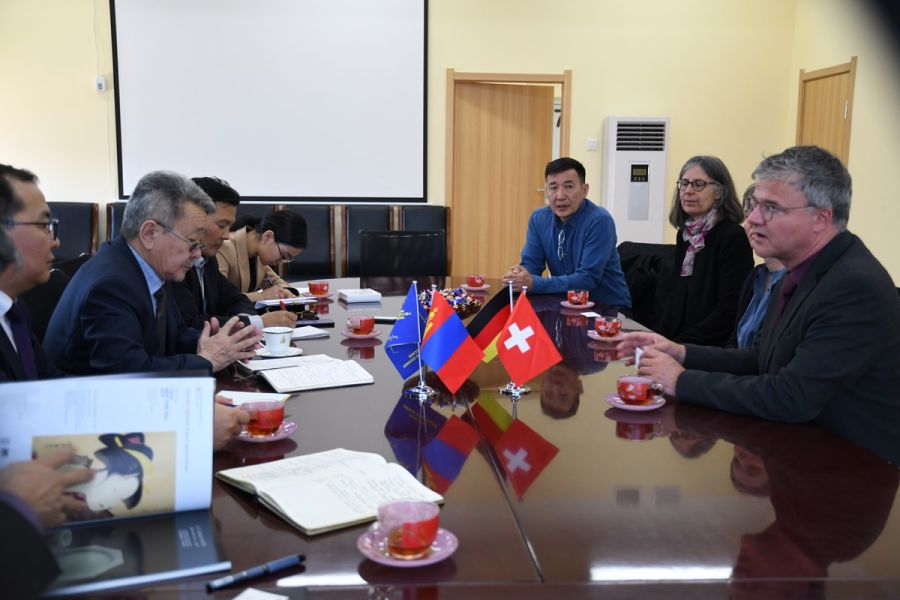 Ulaanbaatar /MONTSAME/. On May 31, President of the Mongolian Academy of Sciences D.Regdel received representatives of the Museum Rietberg located in Zürich, Switzerland.

During the meeting, the sides exchanged views on organizing an exhibition of archeological artifacts discovered from Kharakhorum city at the museum. It is currently being planned to organize the exhibition in 2025.
Head of Collections, Senior Curator of Indian and South East Asian Art at Museum Rietberg Johannes Beltz said, "Through the exhibition, we plan to present the results of the research carried out by Dr. Christina Franken as a part of the joint Mongolian-German archeological expedition. Our aims are to show the nomadic way of life and what the city of Kharakhorum was like, and eliminate common misperceptions regarding the people of Mongolia by informing them about how the ancient city was a culture and economic hub."
In turn, President of the Mongolian Academy of Sciences D.Regdel said, "We are happy to hear that an exhibition will be organized on ancient cities of Mongolia in 2025. The Mongolian Academy of Sciences is ready to provide comprehensive support for the exhibition. The academy's Institute of Archeology carried out the most studies on ancient cities based in the territory of Mongolia. Thus, we can provide support in organizing the exhibition if artifacts discovered by our archeologists are also included."
In the framework of the exhibition, they also discussed promoting the scientific field and Mongolia as well as opportunities to organize the exhibition in other countries.