'Food supply and security – Crop farming' national farmers' forum taking place
Economy
|
Agriculture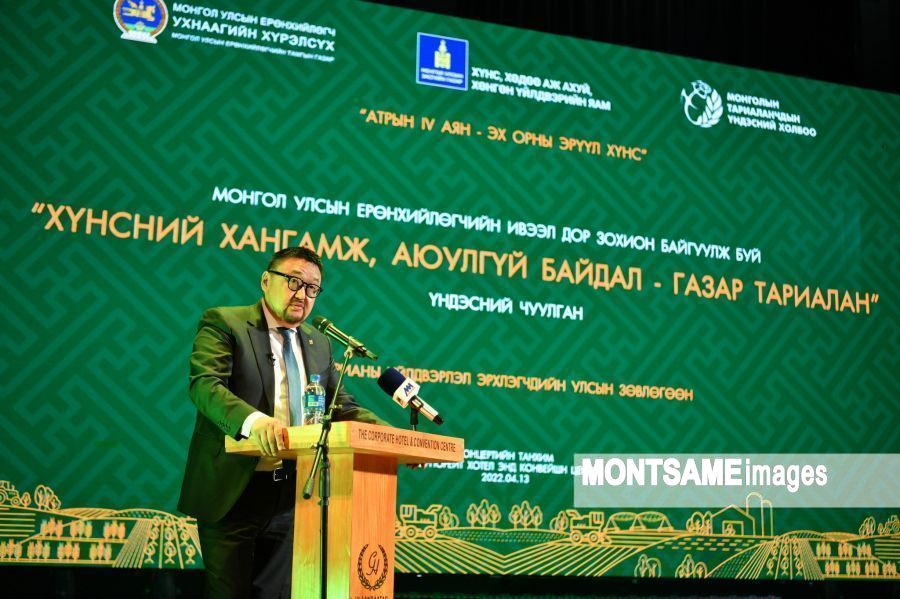 Ulaanbaatar /MONTSAME/ The Fourth Campaign for Reclaiming Virgin Lands is launching. It was announced at the 'Food supply and security – Crop farming' national farmers' forum that the campaign will run under the slogan 'Healthy Local Food'. At the event, Minister of Food, Agriculture and Light Industry Z.Mendsaikhan delivered opening remarks and the Agriculture Ministry's Policy and Planning Department Director Ts.Bolorchuluun gave a presentation on 'National farming policy, goals and challenges'.
In his speech, Minister Z.Mendsaikhan emphasized the important role the sector has in the country's economy, people's health, and national security. "As part of its New Recovery Policy, the government is supporting crop farming and aiming to fully meet domestic demand of essential food products and further become a food exporter and organize the fourth campaign at a national level," he said.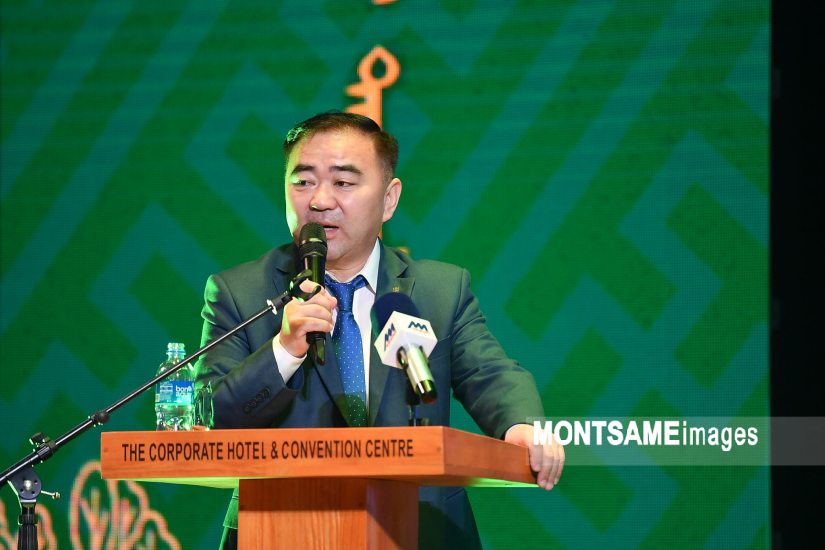 This year, the country plans to sow 552 thousand hectares of crops and ensure stable crop supply with the addition of winter greenhouses. The country's demand for potatoes, grains and wheat will be met locally and 80 percent of other vegetables, 40 percent of oil plants, and 80 percent of fodder plants will be supplied locally. 339 thousand hectares of land will lie fallow this year.
Specifically, the country will sow 386.1 thousand hectares with grains, 362.7 thousand hectares with wheat, 17.3 thousand hectares with potatoes, 12.1 thousand hectares with other vegetables, 66.4 thousand hectares with oil plants, and 70.2 thousand hectares with fodder plants.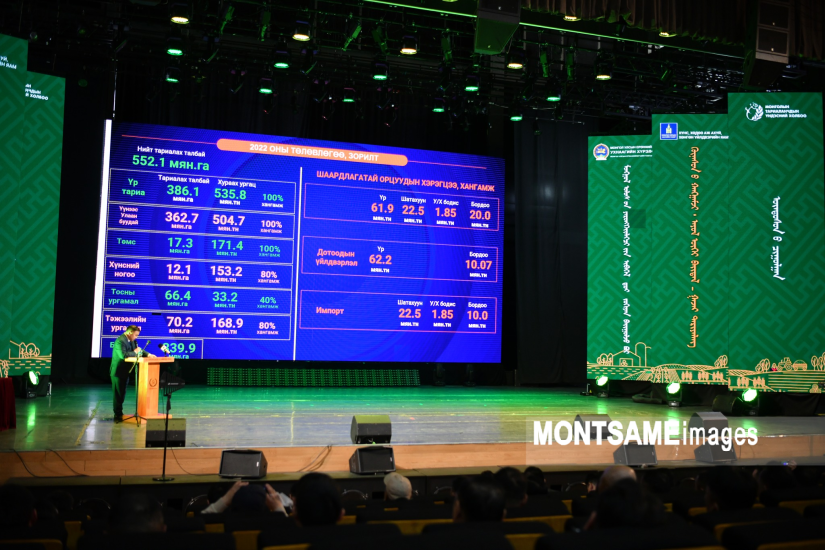 535.8 thousand tons of grains, 504.7 thousand tons of wheat, 171.4 thousand tons of potatoes, 153.2 thousand tons of other vegetables, 33.2 thousand tons of oil plants, 168.9 thousand tons of fodder plants are estimated to be harvested. 61.9 thousand tons of seeds and 20 thousand tons of fertilizers are required for the spring crop sowing.
During the 'Food supply and security – Crop farming' national forum to be held until April 15, meetings of grain producers, agronomists, and crop and fruit/berry farmers will take place to discuss policy solutions, challenges, and the government's support to the sector.