Bogdkhan railway project works planned to be launched this spring
Economy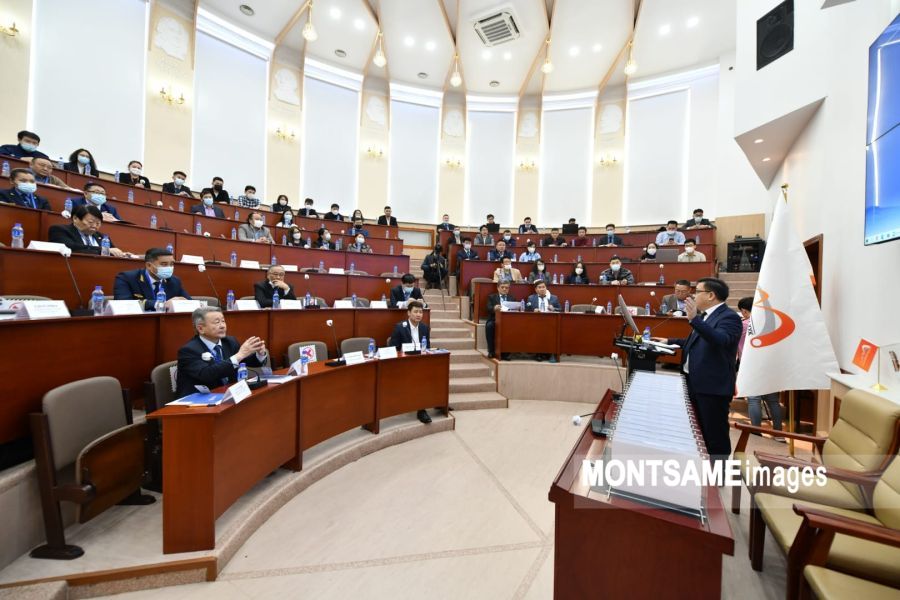 Ulaanbaatar /MONTSAME/. Last year, the Cabinet gave the permission to construct the main infrastructure of the Bogdkhan railway project to 'Tavantolgoi Tumur Zam' LLC in 2021, with plans to launch its works this spring.

The railroad will connect the stations of Maanit and Rashaant by going around the capital city on its northwest side and passing through the Chinggis Khaan International Airport area in Khushig Valley. In the framework of the project, a railroad tunnel and a large-scale bridge structure are planned to be built.
During the international scientific conference themed, 'The Pressing Issues in Mongolia's Railway Sector Development', CEO of 'Tavantolgoi Tumur Zam' LLC N.Udaanjargal said, "The project will be constructing the first railway tunnel in the country. As corresponding studies have been completed, it has now become ready to draft detailed plans and blueprints. In Gashuunsukhait and Zuunbayan, 33 bridges were built, of which total lengths amounted to 3.7 km. As for the Bogdkhan railway project, the bridge will be built with a length of 3,280 meters at 22-39 meters of height," and highlighted that certain technological advancements will be introduced through its construction.
With the new railroad put into operation, the time spent on stopping the traffic of road vehicles at four railroad crossings in Ulaanbaatar is estimated to be reduced by 84.8 percent from the current daily average of 230 minutes - which in turn, brings down the country's annual fuel consumption by over MNT 4,400 million. In the 30 years of the project's implementation, income from exports, imports, and transit transport is also expected to grow twofold by increasing from USD 34.82 million to USD 64.95 million, and accelerate trade flow.
At the scientific conference organized at the initiative of 'Tavantolgoi Tumur Zam' LLC, engineers and technicians involved in railroad construction and transport, and scholars and experts shared their knowledge and practices regarding international and domestic railway development. Out of about 70 presentations on railroad construction, technological upgrades in the transport sector, innovation, global trends, green development, sectoral policy, legal reforms, and the impact of the railway sector in the country's socio-economic development, 22 presentations were selected for the conference that took place on February 25.