Museum of Chinggis Khaan to display over 6,000 exhibits and artifacts
Art & Culture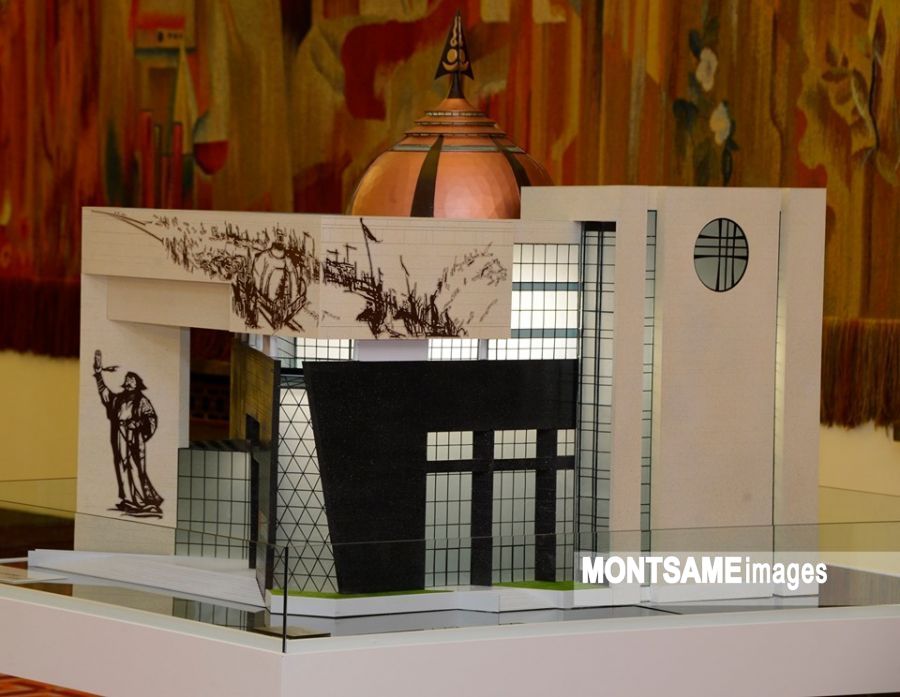 Ulaanbaatar /MONTSAME/. In April 2019, the Government of Mongolia made a decision to establish Chinggis Khaan Heritage and Cultural Institute responsible for promoting the legacy of Chinggis Khaan and his role in the history of Mongolia and the world, as well as for historical records and research of the XIII century. Following the decision, government resolution dated July 3, 2019 was made to build the Museum of Chinggis Khaan, the construction of which is currently underway on the location of the Museum of Natural History in Ulaanbaatar.
The Ministry of Culture has recently provided information that the Museum of Chinggis Khaan will have 15 traditional and virtual exhibition halls containing a total of 6,033 exhibit pieces and artifacts. Among them, 5,927 exhibits or 98.2 percent of the total exhibition are being made available through domestic sources, and 106 exhibits or 1.8 percent will be collected from foreign museums, libraries and archives.
The 5,741 pieces out of the abovementioned 5,927 domestic exhibits are being brought for public display from 27 organizations inside the country, including state or local owned museums, libraries, archives, academic and educational institutions and the treasury fund. In addition, 154 new exhibits are being manufactured, 18 exhibits are being made as copies of memorial heritage items, and another 10 exhibits of scale models were manufactured as well.
Four stone sculptures will also be brought from rural regions to put be on display at the Chinggis Khaan Museum. According the Culture Ministry, possibilities are being explored to purchase more heritage items from individual collectors as museum exhibits in line with relevant legislations. Tender for contractors have been announced or completed for the execution of the 26 exhibits at the museum.
In terms of the museum exhibits to be brought from foreign countries, Mongolia's diplomatic missions abroad have been working to gain permissions and reach agreements with relevant organizations in Russia, Poland, Germany, United Kingdom, Japan, China and Austria.
A temporary storage of the exhibits for the Chinggis Khaan is now available at a newly-commissioned building of the Cultural Heritage Center in Ulaanbaatar, and some items of heritage, including a copy of Chinggis Khaan's stone inscription received from Russia's State Hermitage Museum and three other relics are currently being kept there.
The Museum of Natural History is planned to be built in the Ikh Tenger area of the Bogd Khan Mountain, 1.8 km away from its old location. As announced in April 2020, the Museum of Chinggis Khaan is expected to open for public by the second quarter of 2021. The Ministry of Culture has recently informed that the Museum of Chinggis Khaan development is 95 percent completed and is scheduled to finish before July 11, the nationwide Naadam Festival.