From the Fine Arts Zanabazar Museum: Coral Mask of Jamsran
Art & Culture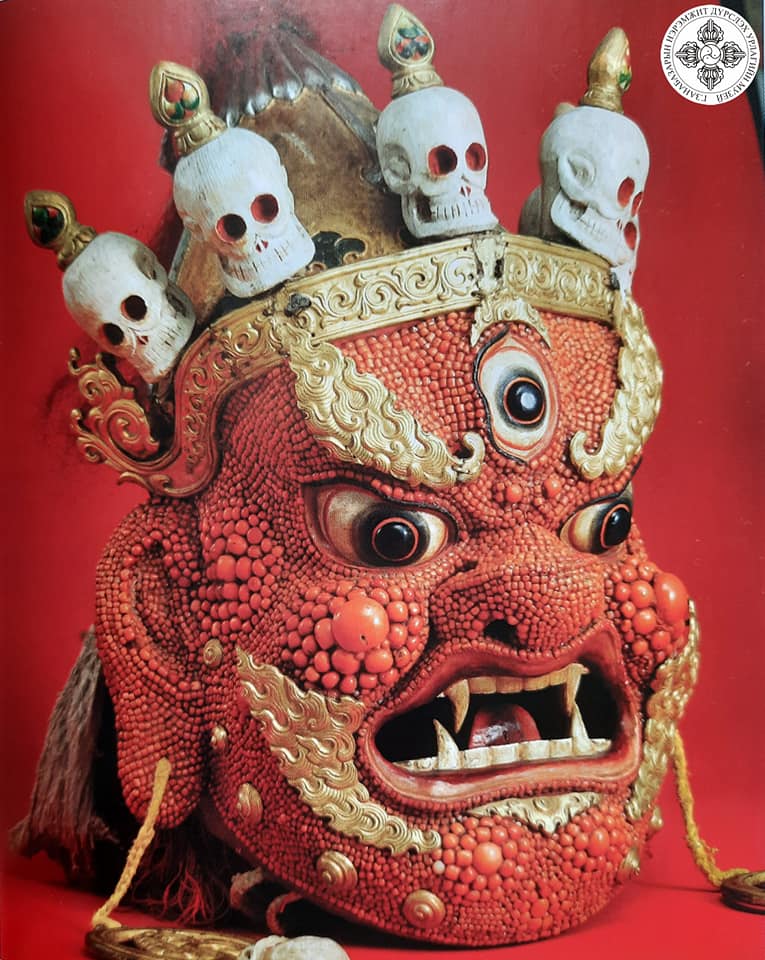 Ulaanbaatar /MONTSAME/. This time, we present the coral mask of Jamsran (Begtse Dharmapala), one of highlight exhibits being kept at the Fine Arts Zanabazar Museum
As most of the characters in the Tsam ritual dance are wrathful deities, their masks are created with bright colors, featuring a large, menacing pair of eyes as well as bared teeth and fangs.
This particular piece was created by an Ikh Khuree sculptor named Puntsag-Osor using papier-mâché techniques in the late 19th to the early 20th century. Alongside embedding 17,000 coral beads of varying sizes along the facial muscles, gold, silver, and copper were used in making the Jamsran mask.
The mask is also decorated with a crown and earrings aside from religious artifacts used in rituals. Skilled craftsmanship can be seen from all of its accessories as the silk applique, embroidery, and carving techniques are used to express intricate details. The Tsam mask is two times bigger than the average head size, and the Tsam dancer is able to see through the gap in its mouth.