Stefanie Burri: Mongolia to become ready soon to share its experience on sustainable development
Society
Ulaanbaatar /MONTSAME/ A National Conference on 'Collaborative initiative and partnership for Education for Sustainable Development' kicked off virtually on May 3. The national event is being organized within the framework of the Education for Sustainable Development-II project (ESD-II), funded by the Swiss Agency for Development and Cooperation and jointly implemented by the Ministry of Environment and Tourism and the Ministry of Education and Science.
The aim of the conference is to share achievements, learning and experiences gained from the implementation of ESD at all levels and to develop a collaborative plan of the stakeholders.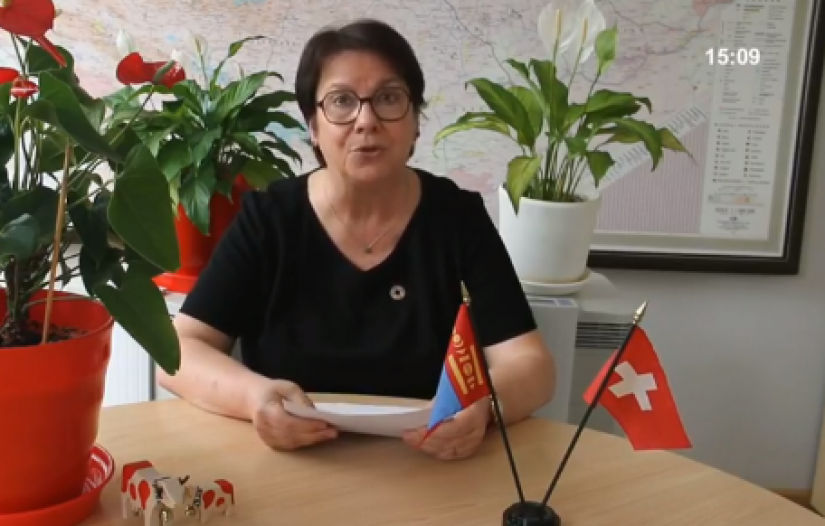 At the conference, Head of Swiss Cooperation in Mongolia, Ms. Stefanie Burri stated that the world's 7.6 billion people are facing the need to learn individually and publicly for living sustainably on the earth with limited resource.
"As our current attitude and actions would leave its trace on our children and the future of the earth, we should be responsible for this action. The main objective of the ESD is to guide the approach and action of adults, children and youth towards sustainable development. Today, we need to be aware of our responsibility and work hard for the future that is based on sustainable development. Countries such as Scandinavian countries and Japan are becoming role models and leading in the world with their education for sustainable development. I know that Mongolia will be soon ready to share its ESD experiences with other countries soon," she added.
The conference is being held in six areas addressing the five priority areas for ESD-2030 and the implementation mechanism.