Xianbei artifacts housed at Museum of Orkhon aimag
Art & Culture
Orkhon /MONTSAME/ Artifacts dating back 2,000 years to the late Xiongnu period and early Xianbei period are being kept at the Museum of Orkhon aimag.
Researchers of the National Museum of Mongolia and the local museum unearthed the artifacts from a place called Airagiin Gozgor between 2016 and 2019 and a small part of over 100 tombs were excavated. Some of the unearthed artifacts are housed at the aimag's museum.
Bow limb
The curved weapon part has cracks at its ends. It is cancellous on one side.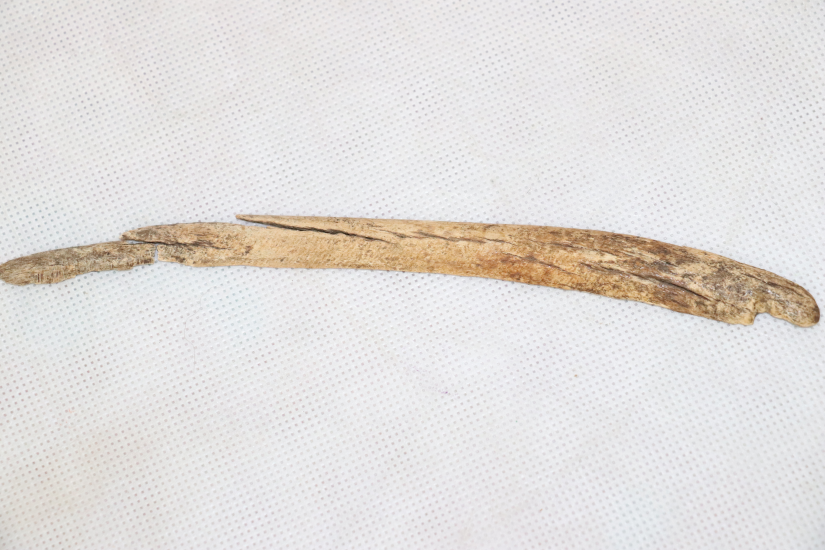 Hairpin

The hair accessory is designed for long, fine hair. It has a 2 cm crack at one end.
Vase
The large brown clay vase has two parallel lines that are 1 cm apart carved on its shoulder. There is some grain residue inside the vase made of coarse-grained clay.
Vase (black)
The black vase made of fine-grained clay has vertical patterns and two 1-cm-apart parallel lines on its shoulder. Most of the vase lip is damaged. The vase has residues of some liquid it was used to hold.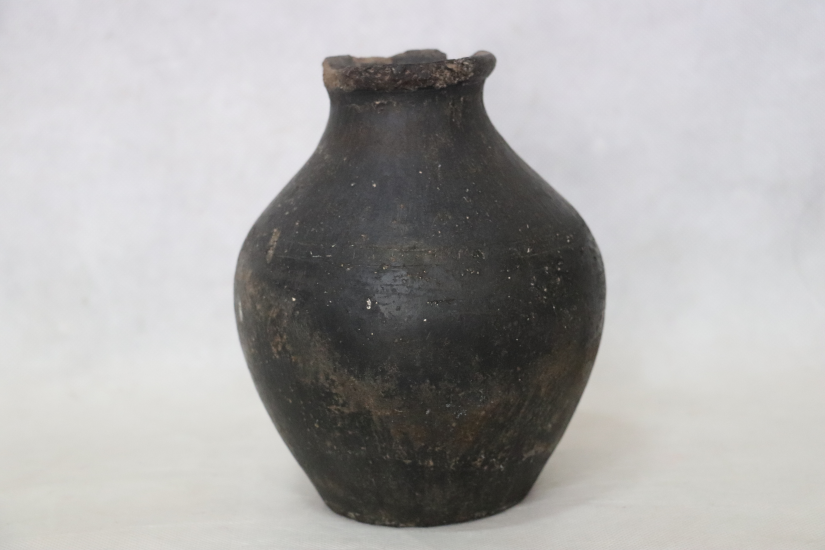 Wooden horse
The ritual artifact is made of wood. The body and neck are separable. Two of the four legs were preserved poorly. The saddle was made separately from the main body and has a black line painted on it.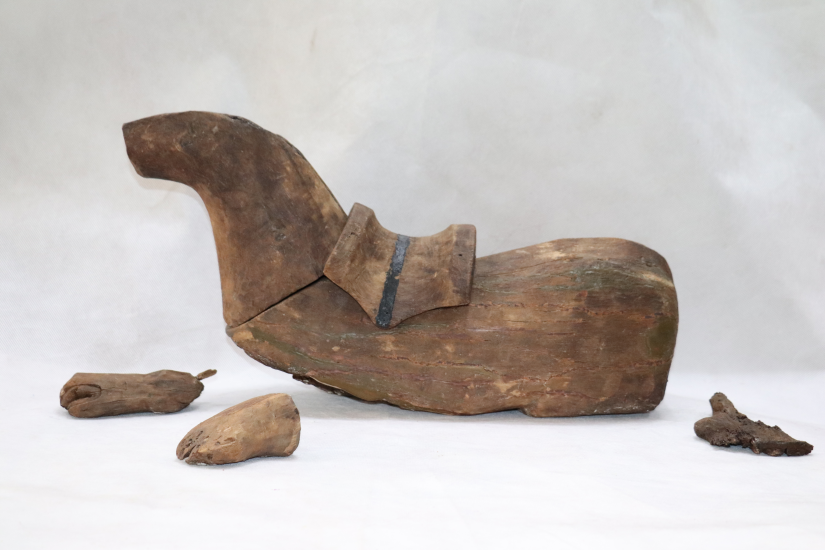 Oxcart
As for this wooden artifact, the four legs of the ox are lost and only the main body is left. What remain from the cart are the cart body parts and the shaft.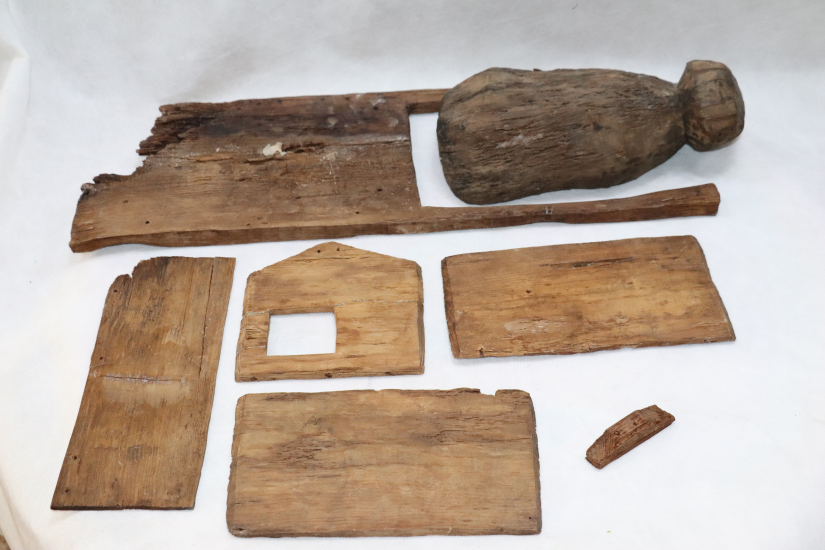 Arrowhead
The three-bladed arrowhead is made of iron.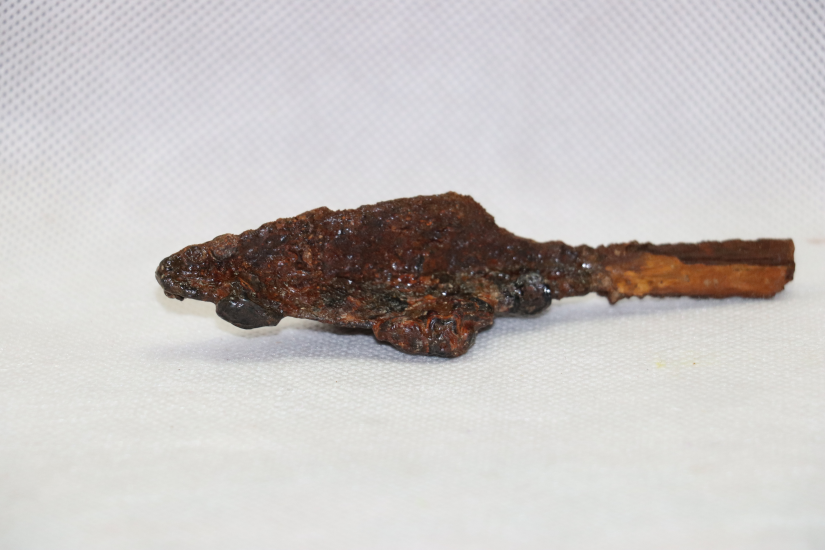 Clay stove
The ritual artifact was made out of broken pieces of clay. It has 2 small cups on top of it and one large cup in front.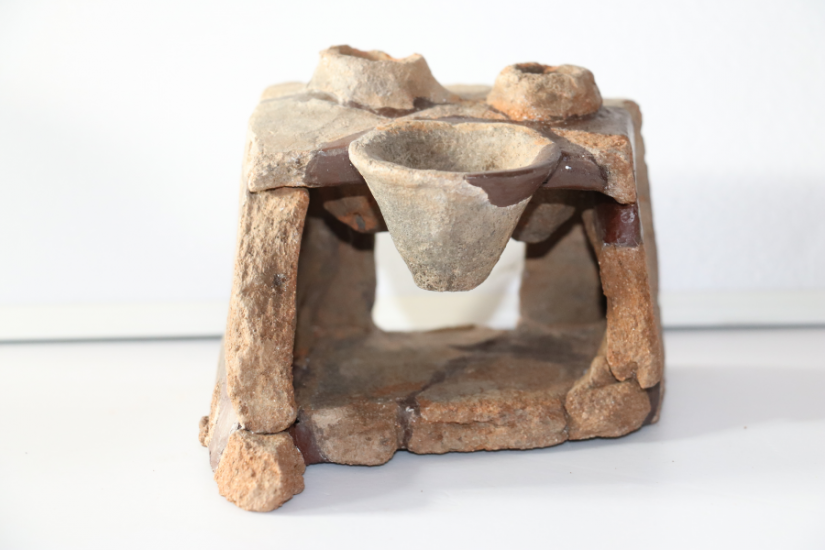 Wooden box
The wooden box made with box joints has a hasp on the front.