Project proposals to be funded from Culture and Arts Support Fund in 2021 received
Art & Culture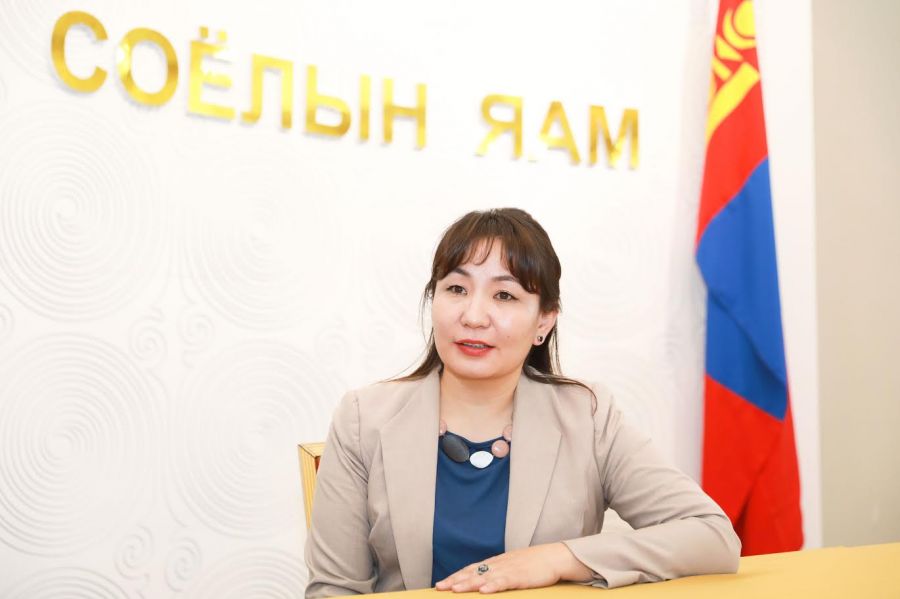 Ulaanbaatar /MONTSAME/. Proposals for projects to be funded in 2021 from the Culture and Arts Support Fund have been received. The Fund for the Promotion of Culture and Arts has announced to receive proposals for projects and activities to be implemented in 2021 from March 1 to 31, 2021. N. Munkhzul, Head of the Cultural Creative Production and Innovation Division of the Ministry of Culture clarified about the selection.

When was the Culture and Arts Support Fund established? Please provide brief information on the activities of this fund?
The Culture and Arts Support Fund was first established in 1995 by the Government Resolution No. 74 under the name of '"Culture and Arts Development Fund". Since its inception, it has funded dozens of projects and made significant contributions to the development of the arts and culture sector. Among the dozens of projects funded by the foundation are 'The Hu', 'Remote Control' film, which won the first prize at the 18th Busan International Film Festival, and 'Bedridden' film, which was selected at the Cannes International Film Festival.
It also provides financial support for artists to participate in international competitions, organizes many events such as the Mongolian Nomadic Festival of Intangible Cultural Heritage and the Asian Folk Art Festival, works to restore historical and cultural monuments, organizes national census of cultural heritage. Hundreds of projects have been funded, including the publication of works.
I heard that many projects were included in the 2021 selection of the Culture and Arts Support Fund, can you provide information on this?
The Ministry of Culture announced the tender for the 2021 Culture and Arts Promotion Fund project from March 1 to 31. In the last three years, a total of 365 project proposals were received, but this year, 722 project proposals were received, which is several times more than expected.
What is the reason for the sharp increase in project bidders and when will the project bidding end?
In 2017, 2018 and 2019, a total of 365 project proposals were received, but this year we received 722 projects, which is several times more than in previous years. On the one hand, this means that after 24 years, Mongolia will have an independent state central administrative body in charge of culture, the "Ministry of Culture", which will bring cultural issues to the public's attention and increase people's active participation in cultural activities. This may indicate that cultural workers, artists, businesses and non-governmental organizations, which are going through a difficult period of the epidemic, need a lot of funding to operate.
In accordance with the "Procedure for spending and monitoring the funds of the Culture and Arts Promotion Fund" approved by the Government Resolution No. 120 of 2020, a 9-member working group consisting of representatives of government and public organizations will be established and project selection will be organized.
This year, we would like to understand that due to the increase in the number of bidders compared to previous years and the Covid-19, a lot of time is spent on the bidding process. The tender will be organized as soon as possible in a fair and open manner and the information will be provided through the Ministry's website www.moc.gov.mn.
How many types and topics of project selection have been announced this year?
This year, the participants are taking part in 8 categories and topics. For example, projects and activities aimed at preserving and promoting cultural heritage, turning historical and cultural monuments into cultural tourism products, creating new works, making sound videos promoting culture and art abroad and at home, and improving cultural and art education for all to introduce the best ideas in creative cultural production and services, to develop products, to publish and promote the best works of Mongolian researchers and scientists, to organize trainings to acquire professional skills, to participate in cultural studies, cultural and art policy research and copyright-based works covering a wide range of topics.
This year's project focuses on creative cultural production, cultural innovation, and the development of Mongolian brand products and services. The Foundation will support the innovative activities of the "Cultural Creative Production" project, which aims to test and introduce new ideas and new technologies, and promotes employment, aims to expand domestic and foreign markets, and has a significant impact on individuals, society and the economy.
Source: The Ministry of Culture