Culture Minister met with representatives of language, culture, literature, art studies
Art & Culture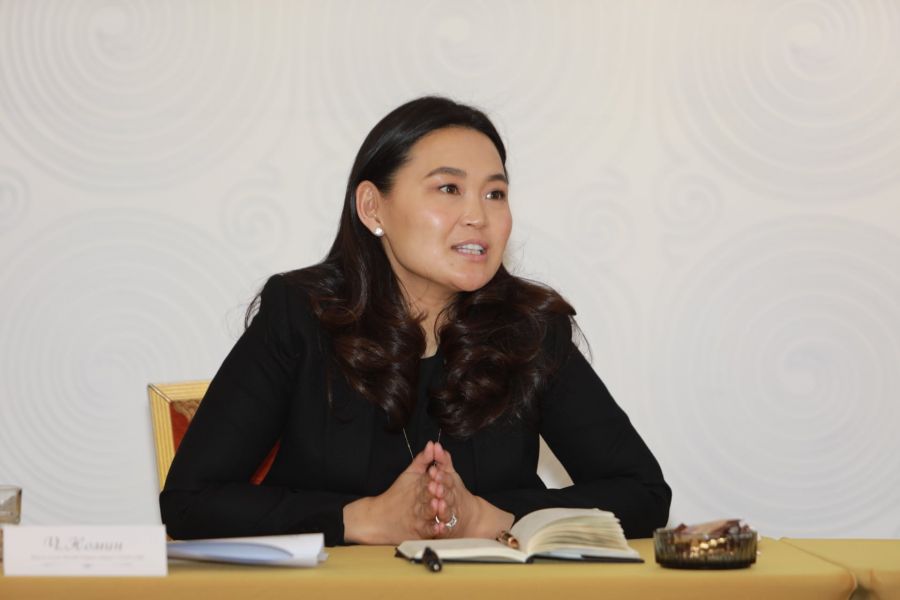 Ulaanbaatar /MONTSAME/. Minister of Culture Ch.Nomin has held a meeting with representatives of language, culture, literature and art studies of the country. At the beginning of the meeting, Minister of Culture Ch.Nomin introduced draft Strategic Plan for the Development of Creative Cultural Production, which is a goal of the Strategic Plan of the Ministry of Culture for 2021-2024, and exchanged views with the meeting participants.

At the meeting, they exchanged views on how to cultivate the Mongolian language and culture from an early age, to lay the right foundation for the state policy on culture, and the legal environment for language and literature.
Representatives of the industries expressed their support for the Mongolian culture and Mongolian wealth program, emphasizing the importance of promoting the nomadic culture of the nation in the international arena and developing this area.
The Minister of Culture were asked to develop and improve the capacity while introducing the cultural production sector into the economy and creating a professional understanding in the society that creative production is the most important sector for the existence of the nation. The representatives considered it as a very important policy to systematically develop cultural studies textbooks and content and to educate the citizens through the Mongolian language and culture.
The meeting was attended by N. Munkhzul, Director of the Cultural Production and Innovation Department of the Ministry of Culture, Dr. Prof. D. Dr. Zayaabaatar, Department of Mongolian Language and Linguistics Ded Prof. B. Dr. Tuvshintugs, Ph.D. J. Dolgorsuren, Leading Professor of the Cultural Studies Research and Training Team, School of Culture, Mongolian University of Science and Technology, Head of the Mongolian Language Department, Mongolian State University of Education Ded Prof. Sh. Dr. Battugs, Director of the Institute of Linguistics Prof. Г. Bilguudei, J.Bat-Ireedui, Executive Director of the National Academy of Mongol Studies, and D.Nyamaa, Association of Free Writers.
Source: Ministry of Culture