Strong 6.5 magnitude earthquake occured in Khuvsgul
Environment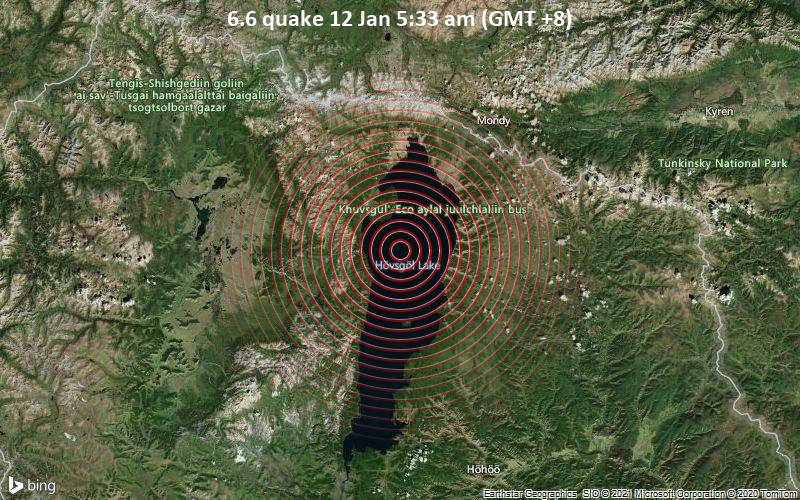 Ulaanbaatar /MONTSAME/ Today, January 12, 6-time earthquakes occurred in a place in distance of 30 km southwest of Khankh soum, which locates 200 km northwest of Khuvsgul aimag center and citizens felt strong tremor. Specifically, a magnitude 6.5 earthquake was recorded at 05:32 AM, a magnitude 5.1 quake at 05:41, 4.6 quake at 05:47, 5.3 at 06:02, 5.0 at 06:10 and a magnitude 5.6 quake at 07:02 AM local time.
These earthquakes occurred in distance of about 1,000 km from Ulaanbaatar city, nevertheless, residents of Bulgan, Orkhon, Selenge, Khuvsgul and Ulaanbaatar city felt strong tremor. The tremor was felt by Ulaanbaatar residents and no damages and losses have been recorded.
30 years ago or on December 27, 1991, a 6.5 magnitude earthquake was reported in a place called "Busiin gol" in Tsagaannuur soum, Khuvsgul aimag, Mongolia, the Institute of Astronomy and Geophysics reports.